How to Write a Travel Essay
A travel essay is written to describe a certain journey and its influence upon the author of the paper. It is necessary to stress that the writing will be incomplete without the part describing the impact of the travel. It is known that every person percepts information differently, in his/her own way. That is why it is crucial to write exactly what you felt, saw, heard, and smelled throughout the whole journey. This may tell much information about the writer and his/her inner world. Be selective and pithy. One of the ways to start a perfect travel essay is to fill your essay with rich details of your traveling experience. Then, it is necessary to sort out all the information and omit unnecessary facts. Try to answer the question: "What does my reader want to see in this essay?" This will help put your thoughts together and identify the starting point for the paper.
To succeed with writing this essay requires dedication, observation, good writing skills, astuteness, traveling experience, and a good ability to impart information. Many students do not have this requirements; that is why buying custom essays at ProfEssays.com is a great idea because we hire professional essay writers who know how to finish this job easily. And every custom essay is written by our professional writers from scratch to finish. It contains no plagiarism and meets all the standard requirements of a good paper. Contact us right now to learn more about ProfEssays.com or place your order on our website.
Quick Navigation through the Travel Essay Page
Download Free Sample of A Vacation Essay
A Travel Essay Sample (Click the Image to Enlarge)
---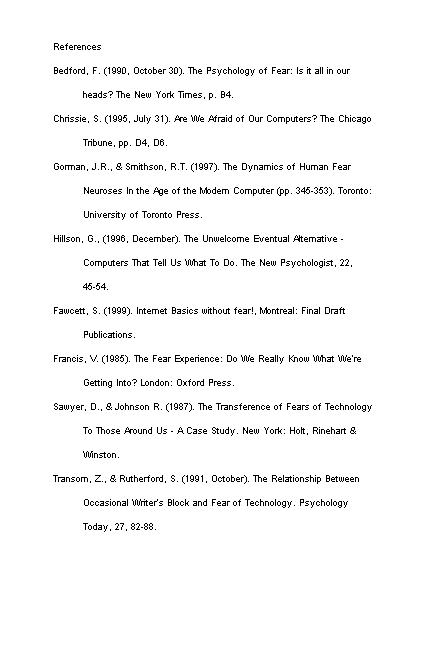 Travel Essay Basics
How to write a travel essay? There are several essential tips that will contribute to the quality of your writing. First of all, the writer should introduce himself/herself to the readers. In this section you ought to explain the purpose and place of your trip. Mention your travel companions and expectations from the journey. Do not forget to describe the setting and the action to your readers. When you actually finished your story do not forget to summarize it with a conclusion.
Travel essay definition usually sounds like this: "a travel essay is the description of a journey to some place, where the author shares his/her experience and ideas gained due to this travel." As a rule, it is written in the first person. The reader should see all the events that have influenced you during the journey from your point of view. A good travel essay often contains personification. It catches the readers' attention and makes the essay unique.
How Can We Help?
Travel means going from one place to the other by road, air, sea, etc. People may travel because of different purposes. Different feelings appear in people's souls, when they are getting to some place. There are people, who like it and look forward to it; and there are those, who have nasty experiences when traveling and hate leaving home. Students are encouraged to travel, especially the high school, university and college students. That is the reason they are usually required to write travel essays. On the one hand, the process of writing a travel essay is very exciting and interesting. On the other hand, it is tedious and challenging. This article will help you become a professional travel writer because it contains tips and hints for a good travel essay. Don't forget that you also have an option to simply order your travel essay at ProfEssays.com.
There are several reasons for traveling:
• Boredom due monotony.
• Vacation. Companies are required by law to grant workers the needed break from busy activities or schedules.
• Doctor's recommendation.
• As a part of a job description like international traders, travel journalists, pilots, flight attendants, etc.

A College Travel Essay
A college travel essay must be written in a clear prose. The most difficult part of this type of paper is an introductory section. That is why you should pay extra attention to it. Some experts advise rewriting an introductory part after you have drafted all other sections. The paragraphs should develop the ideas presented in the introduction. Avoid summarizing in the opening paragraph and try to create some intrigue. Allow somebody to read your draft and listen to recommendations.
Travel Essay Examples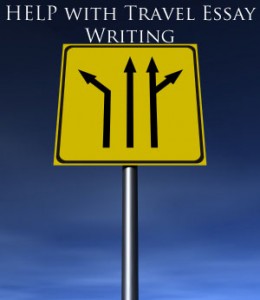 Travel essay examples may help you the get an idea of this paper. The most important thing to do here is to find a good sample. Do not hesitate to ask your instructor, parents, or friends to help. Perhaps, they will assist you in finding a good sample to use as a guideline. However, using an example essay does not mean you should borrow other people's thoughts and copy any part of that paper. You should only examine the structure of the essay and follow it.
A Vacation Essay
A vacation essay may be written with the help of these steps. Do not just tell the readers something; try to demonstrate it by means of vivid description and interesting examples from your own experience. Use simple and meaningful phrases to impart all the necessary information to your audience. Mention both negative and positive experience gained during your vacation. It will be great to include the quotes from people that you've met.
An Essay on Local Geography
An essay on local geography may focus on the geographic peculiarities of a certain region. It is possible to choose one feature and describe its impact upon people's life in this area. Do not forget to mention your own impressions concerning the theme. The writer may also enclose several geographic topics if they are closely connected with each other. In any case, it is still necessary to stick to the requirements for writing an essay.
A World Travel Essay
A world travel essay may discuss several places that were visited by the writer. It is not necessary to describe each place of interest in detail. Avoid too long descriptions and write if the things you had seen in your journeys had met your expectations. Do not forget to use logical ties between the paragraphs and make a good introductory part. Its quality will determine the readers' desire to get to the end of the paper.
These are the major tips for writing a travel essay:
1. Use powerful descriptive words; depiction of a place, image, events, people and activities must be very poignant. Use adequate words that will create mental pictures in the readers' mind and induce emotions.
2. Use the first person pronoun more frequently; this will develop the right feelings in readers' soul. "I cried when I saw the black and huge python swallowing a dog."
3. Be straight to the point, don't gab.
4. Project confidence and information authority, be honest, and don't exaggerate the information.
5. Put life into description; don't say the wind blew and it move the tree branches, say something like "the wind roared and the branches quake."
6. You may add pictures of spectacular scenery to the essay.
7. Make a draft of all the events before writing an essay. Collect and organize your ideas by means of brainstorming.
8. Plan, structure essays, and use proper essay format recommendations.
9. Include quotes and anecdotes from people relevant to the essay.
Note: ProfEssays.com is an outstanding custom writing company. We have over 500 expert writers with PhD and Masters level educations who are all ready to fulfill your writing needs, regardless of the academic level or research topic. Just imagine, you place the order before you go to sleep and in the morning an excellent, 100% unique essay! or term paper, written in strict accordance with your instructions by a professional writer is already in your email box! We understand the pressure students are under to achieve high academic goals and we are ready help you because we love writing. By choosing us as your partner, you can achieve more academically and gain valuable time for your other interests. Place your order now!"
Looking for an exceptional company to do some custom writing for you? Look no further than ProfEssays.com! You simply place an order with the writing instructions you have been given, and before you know it, your essay or term paper, completely finished and unique, will be completed and sent back to you. At ProfEssays.com, we have over 500 highly educated, professional writers standing by waiting to help you with any writing needs you may have! We understand students have plenty on their plates, which is why we love to help them out. Let us do the work for you, so you have time to do what you want to do!
Tags: essay cover page examples, essay proposal examples, Examples of essays