Tips on Selecting Photo Essay Topics
Photo essay is a very interesting type of work assigned to students who study art in colleges and universities. If in traditional essays we use words to tell the story, in a photo essay we use pictures. This is either a collage or a succession of photos that tell a particular story. Photo essays can also contain text that accompanies photos. So, photo essays can be purely photographic, or with insertions of text. It depends on requirements to a particular essay or your own choice.
Photo Essay Topics Navigation
Photo Essay Examples
Download Free Sample of an Photo Essay
Photo Essay Sample (Click the Image to Enlarge)
---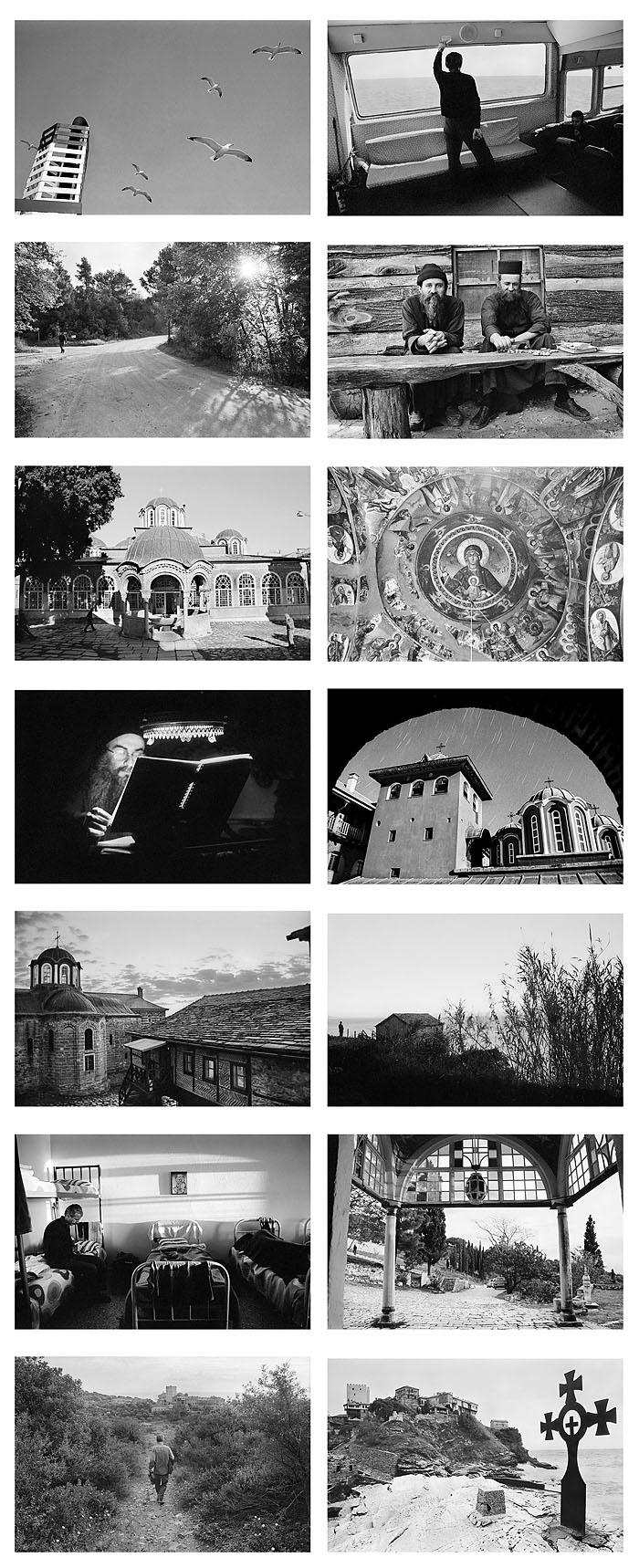 Naturally, it is very difficult to imagine what a photo essay look like, especially for those who have never seen one. Thus, photo essay examples play a very important role in making preparations to composing an impressive photo essay. Just google this keyword and you will get hundreds of results. Of course, you should use only reliable sources and essay examples that received the highest grades. As already said above, photo essay examples may contain photos only or include text commentaries to complete the story. These commentaries may contain simple descriptive text, as well as some serious abstracts. It depends on what story you are going to tell. For example, if your story concerns nature and philosophy, you need to create some interesting commentaries. If you are commenting a picture with sunrise then "Rising sun" would be a bad commentary. But if you are offering photos of child's play, some funny and simple comment are certainly welcome.
Photo Essays on any Topic
Out of the various types of essays, photo essays are the most illustrious.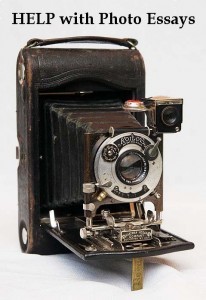 Photo essays are a simply an anthology of imagery that are arranged in a particular order to portray a series of events, feelings, and thoughts. It is an album of pictures that tell a tale. Like other essay follow an essay writing format, a photo essay too follows a format to depict and tell a story.
Photo essay topics can be very tricky while selecting, here are some tips ProfEssays.com professionals have suggested to keep in mind while selecting a topic.
Research
Conducting a research on choosing a subject for the photo essay is the foremost step. One must list a few ideas and research to see which one of them would be most feasible and impacting on the audience.
Building a story
Like in an essay it is important to know how to write an essay outline similarly; in photo essays one must craft a story around the subject too. Of the various interesting research paper topics in mind, one also has to build a story around those topics or a documentary and decide which one is more interesting and, which one would appeal to the audiences or viewers.
Permissions
If the topic is related to photographing an event like a wedding, a party, or a person one must obtain prior permission from the subjects to avoid any hitches and confusion during the course of photography.
Shot planning
Before selecting from the various photo essay topics one must plan the shots which are required to be taken for the essay. One must envisage each shot of the story; one should create a shot list as each photograph of a photo essay works as a paragraph. Before finalizing the photo essay topic one must list the types of shots that would be required to weave the story for the essay. This helps one in determining the viability of the topics.
Creativity and originality
Think out of the box and originality flows by itself. Try working around a subject which is different yet interesting and would grab the attention of the viewers and get you acclamation. This is the case while attempting all types of essays.
Emotions
Like while writing an essay the emotions of the writer reflect in the flow of the essay in the same way in the photo essay one should keep in mind that the emotions and feeling of the subject need to be portrayed excellently to maintain the flow of the essay.
How We Can Help?
These are certain a few tips custom essay writers have enlisted to assist you in selecting correct photo essay topics.



However, our professional writers at ProfEssays.com having exceptional research and writing skills are specialized in scripting all types of essays, ranging from illustration essays, technical essays to photo essays we have the proficiency and the capability to undertake all such assignments. We believe in writing and presenting the finest essays which grips the reader's attention and leaves a lasting impact on his thoughts.
Photo Essays
You cannot but agree that photo essays are very interesting. They are interesting by themselves, and as an assignment for students with Arts as their major. Those who study photography usually love this art, so, students are eager to perform such tasks. However, photo essays seem easy and funny only at a first glance. If you deeper investigate the issue, you will learn that there are very strict requirements to photo essays, similarly to other essay types. Perhaps, you have already learnt that photo essays may include pictures only, as well as pictures with commentaries. Sometimes, commentaries can change reader's/view's attitude towards photos. If you are willing to tell a romantic story, think of some warm and creative words to accompany the photo. In case, you depict elements of the nature, some harsh commentaries are certainly welcome. As a rule, your photos should come in a certain order, but various options are available
Photo Essay Ideas
Where can you find photo essay ideas? The simplest answer is "in your head." As a rule inspiration comes all of a sudden. You cannot control it. However, you may look for some of the possible ideas online. There is nothing wrong with it. It is not plagiarism. You can take shots in your own style and make your own photo essay. What photo essay ideas can you find? Just anything and everything! Go to your friend's wedding. Go to the local pub. Go to the seashore. Ask your friends to act as models for a romantic photo-session. You can create your own detective story in pictures if you have a couple of friends who would like to act a little bit. Of course, you have to carefully select every shot. Just gathering all photos that you have made is not enough. Every photo should by like abstract of the text that telling readers something.
Photography Essay Topics
As mentioned, photography topics and ideas can be found everywhere. Just look around you! There are good and bad things in this world. You can use anything to tell a good story. Take a camera and walk around your neighborhood to create a photo essay on suburban America. Take camera with you when you go to school and make a report on a typical school day. You can also attend some sports events and concerts. There are so many ideas. Of course, you can use the power of the Internet to look for some creative ideas. Sure stealing someone's ideas is not good, so use these examples as a basis for your own works. If you are assigned a particular topic, think of the ways to develop it. The topic may give you freedom. For example, "Hot Sunday Morning" may concern typical morning or suburban areas as well as fishermen's morning or wake-up time in a summer camp.
Photo Essay Techniques
It goes without saying that in order to succeed in making of an effective photo essay you need to have skills and knowledge. Photo essays techniques are very important. You can either make a collage or a succession of photos. You can place photos without comments or add some text. For example, you place a photo and then write something about how you took this shot or just comment on it. The total number of photos is usually limited, so be very careful when making a choice.
Looking for an exceptional company to do some custom writing for you? Look no further than ProfEssays.com! You simply place an order with the writing instructions you have been given, and before you know it, your essay or term paper, completely finished and unique, will be completed and sent back to you. At ProfEssays.com, we have over 500 highly educated, professional writers standing by waiting to help you with any writing needs you may have! We understand students have plenty on their plates, which is why we love to help them out. Let us do the work for you, so you have time to do what you want to do!
Tags: 123 help with essay, college essay writing help, essay writing help