How to Make a Good Narrative Essay Outline
How nice it would be to get an opportunity to share our views and feelings about our own experiences or incidents. Similar to personal opinion essays there are narrative essays, which allow us to describe our feelings and our own experiences. For any essay to catch hold of audience it is necessary to have a proper organization.
It should be taken into consideration that narrative essay gives the information about one's feelings and experience. Content is more important here than form. However, it does not mean that the writer should not stick to the necessary requirements  for writing an essay. He/she just has to tell some story to the readers and share experience and points of view concerning the topic. The introductory part should clarify what kind of narrative essay is written. It may be whether a personal experience or observation. The writer may also enlarge upon a particular event that turned to be very important for him/her. It will be a good idea to insert anecdotes into the paper. The dialogs also may be included, if they are important for sharing information with the readers. It is necessary to resort to the use of the first person narration. In this case the readers will feel that they take part in intimate discussion. If a writer is going to tell a story in the narrative essay, it is necessary to include all the items that are applied for storytelling.
Quick Navigation through the Narrative Essay Outline Page
Download Free Sample of A Narrative Essay
A Narrative Essay Template (Click the Image to Enlarge)
---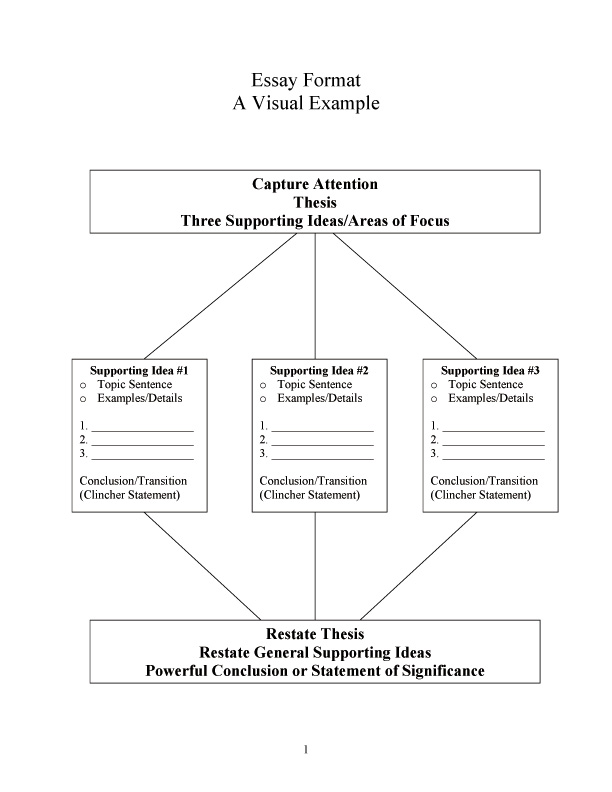 How Can We Help?
Our company, ProfEssays.com, has highly qualified and experienced writers and we recruit only native speakers. All of our custom essays are written from scratch and plagiarism free. You can be sure about the originality of the content. You can contact our company operators at ProfEssays.com if you are looking for good essays. We are here to provide you with quality services that will leave you satisfied. Our company offers free essay revisions until your paper is perfect. ProfEssays.com's writers always meet the accepted deadlines and if you are in urgent need of an essay they can deliver it within 8 hours.
Narrative Essay Topics
Narrative essay topics are closely connected with the personality of a writer. It is a mistake to convey general ideas and give abstract information. The author of this paper should write about some story or event that happened to him/her. This writing contains one's experience and feelings. Something that is relevant to the writer must be discussed in this paper. It is possible to write about your first love or favorite meal.

A Narrative Essay Format
A narrative essay format has several essential tips for writing. For instance, it is important to be creative and use your imagination. It will be great to experiment with new ideas and examples. Situations that occurred with you in real life may be used to make the paper specific. The writing should sound realistic and simple language must be applied. It is necessary to apply the optimistic approach.
A Narrative Essay Thesis
A narrative essay thesis should serve you like a guide for your readers. Moreover, it must be argumentative to catch the attention of the audience. It is usually represented at the end of the opening paragraph. It must be easily found in the paper. A strong thesis should clearly reveal the author's point of view upon a problem under consideration and leave the floor for discussion.
A Narrative Essay Structure
A narrative essay structure is represented by means of three major parts: 1) introductory part, 2) main body, and 3) conclusion. A good introduction answers five questions: 1) what is my paper about? 2) How shall I develop the topic? 3) What is the tone? And 4) is it a lesson or just telling a story? The body is the longest part of the essay. The conclusion should contain an interesting remark concerning the contents of the body.
A Narrative Essay Example
For instance, if one is going to write a narrative essay on the topic "If I could fly," he/she should structure the writing the way described above. The first paragraph should give the explanation why the author chooses this very topic and contain a thesis statement. The body ought to tell a story, which may represent the advantages of flying. The conclusion should summarize the information written by the author and restate the thesis statement.
A Thesis Statement Narrative Essay
A thesis statement narrative essay may be written as a question to the audience. The writer's task is to involve the audience by means of this question and answer it while writing the main body of the paper. A strong thesis does not only present the problem under consideration. It should hint that the issue under analysis may give rise to debates and there can be several possible interpretations.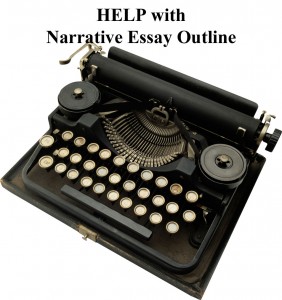 A Narrative Essay Outline
Let's see how to prepare a good narrative essay outline. If an essay lacks organization it does not attract much attention. Narrative essays are not an exception from this rule.
While framing an outline, be sure that you follow these points:
A proper outline, relevant to the research paper topic, enables the author to write an essay in more structured manner. This is essential for any essay topic, not just for narrative essays.
An outline allows the author to write an essay within required boundaries. There will be no chance to go out of the topic.
By setting a relevant outline the author can present his thoughts more easily without making too much effort. If your content is ready, so does the basic outline for the paper. You just need to present your ideas in appropriate places that are already defined by the outline. See how easy it is.
Any essay usually has the five paragraph structure and you can also keep this in mind while working on framing an outline for your narrative essay. As a rule, an outline for a narrative paper is like this one.
An Introduction:
Like any other essay, narrative essay also starts with an introductory part to expand the topic of the essay. A good introduction acts like a hint for the rest of the essay to the people who read it. So, be very cautious while writing an introduction to your essay.
Body:
Body consists of 3-4 paragraphs, where you state your intention behind writing this essay and also provide the reader with all the relevant information that strengthens  the essay's thesis.
The body should contain supporting examples and illustrations. You can prioritize the points and examples by means of presenting them in the paragraphs.
Conclusion:
It ends with a summary or a conclusion paragraph.
Note: ProfEssays.com is an outstanding custom writing company. We have over 500 expert writers with PhD and Masters level educations who are all ready to fulfill your writing needs, regardless of the academic level or research topic. Just imagine, you place the order before you go to sleep and in the morning an excellent, 100% unique essay! or term paper, written in strict accordance with your instructions by a professional writer is already in your email box! We understand the pressure students are under to achieve high academic goals and we are ready help you because we love writing. By choosing us as your partner, you can achieve more academically and gain valuable time for your other interests. Place your order now!"
Looking for an exceptional company to do some custom writing for you? Look no further than ProfEssays.com! You simply place an order with the writing instructions you have been given, and before you know it, your essay or term paper, completely finished and unique, will be completed and sent back to you. At ProfEssays.com, we have over 500 highly educated, professional writers standing by waiting to help you with any writing needs you may have! We understand students have plenty on their plates, which is why we love to help them out. Let us do the work for you, so you have time to do what you want to do!
Tags: essay conclusion help, essay cove page help, essay outline help, essay title help