Narrative Essay Writing Help
A term narrative may be applied to any kind of story that has a plot of its own. We are accustomed to various stories and tales, so why it seems so problematic to write  a narrative essay sometimes? Because there is a contradiction between the traditional essay structure (introduction, main body, and conclusion) and the nature of a narrative which moves from an exposition to resolution through climax. Thus, you know that you need to preview your main point in the thesis statement. But if you do so, you will reveal  everything at the very beginning, and your plot will be not interesting to your  reader. If you have to write a narrative essay, remember  that when we deal with human affairs to narrate means to explain. If you ask how an accident happened you want to hear a story, but not an explanation that will be based on laws of nature. So, if you have to write a narrative essay we would recommend you to pick up some topic connected with history, where the flow of events would provide an explanation to certain issue.
Page Navigation
Narrative Essay Example
---
You can check other sample essays available at ProfEssays.com as well. Essay writing is an art, and not everyone is endowed with the art of effective writing. Writing a narrative essay example is not a difficult task, but it can give you a hard time if you do no pay attention to the technicalities involved. Just approach an essay with a composed mind and try to make the best of your research. Also your research needs a lot of attention and focus, which cannot be compromised.
ProfEssays.com is the place where you will certainly find all of your answers and you will love the commendable efforts of our custom essay writers. All we want is customer satisfaction and you are sure to get it here.
If you are having a real hard time and are struggling with writing a narrative essay, then you surely need to consider ProfEssays.com narrative essay sample.
Narrative Essay Format (click the image to enlarge)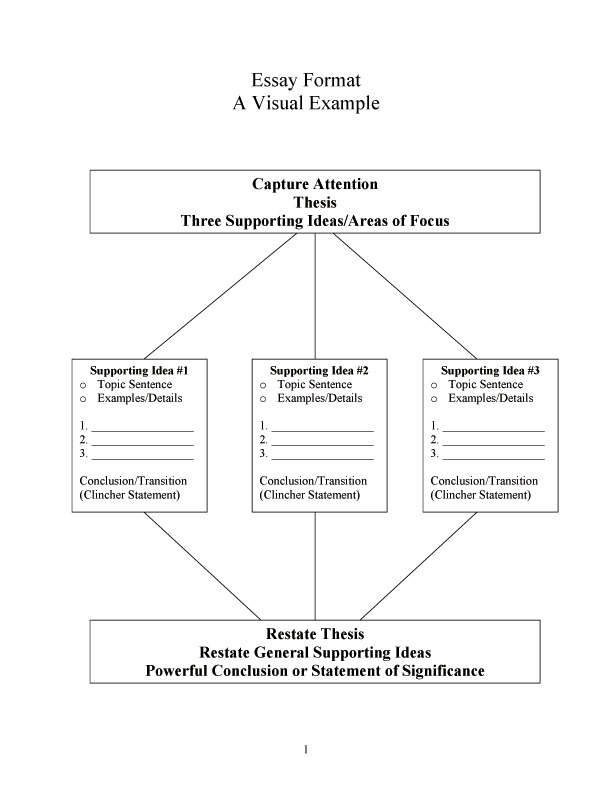 The narrative essay format is very clear and very easily understandable. A narrative essay needs to have a theoretical format and you need to pay attention to it. In a narrative essay, you need to follow a five paragraph pattern in which each paragraph serves a purpose. The first paragraph forms a context for the essay and throws more light on the topic, it basically introduces the reader to the topic. A narrative essay requires you to be descriptive, and therefore you will have to pay attention to every single detail in the paper. Here, you can easily point out the facts that the reader might not know about your topic. The next three paragraphs are dedicated to different arguments related to your research. The final stage is, of course, the conclusion of your essay, and therefore it needs to be well researched and coherent.
Your instructor will tell you more about the narrative essay requirements and you will be able to understand the topic better.
How to Write a Good Narrative Essay
There are several approaches to how it should be done best. Well, naturally there should be a certain structure. Professor David Gauntlett, from the University of Leeds, thinks it's not enough to have just an introduction at the start, a conclusion at the end and the other stuff in between. Indeed, the main body of the essay is where you will put on the table all of your arguments, your findings about the topic, and where you will fight for or against stereotypes or traditional views. Here, I'm sure, one has to be coherent and clear, no rambling or vague thoughts. All of the thoughts should be structured and easy to understand.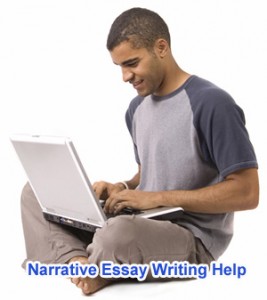 Mind the style. Narrative essay, more than any other kind of a custom essay, should be vivid. You are writing a narrative, you are trying to get the reader involved in your story. So use bright, strong, touchy images and expressions ("bright," not in the meaning you are going to say that the sun is shining brightly, but in the sense the images you are using touch the soul of your reader).
Don't be afraid to joke. Don't be afraid to sound funny or extraordinary, and more importantly, do not be afraid to question traditional views. If you believe you have something new to say – say it.
The conclusion should be precise and to the point. Don't enumerate in the conclusion all the prominent scholars you have quoted – it's boring, at the least. Try to grasp in the conclusion the essence of the subject, for example:
"There are numerous approaches to the way a narrative essay should be written. However, after thorough examination of different works on the subject and different links on the Internet, I have come to conclusion that all of them are variations to the same tune – a narrative essay should consist of the introduction, main body and conclusion. Quotes are a good thing. Plagiarism is a bad thing. Be precise, coherent and bright. Don't just lay out the ideas. Analyze them."
Quoting is important when writing a narrative essay, actually when writing any research paper. Quotes give your essay depth; they show you have really studied the issue, that you have looked into the issue. It shows you do not treat the subject of the issue from only one side. For example, the author, Michel de Montaigne, of the essay "Tomorrow's A New Day," quotes, or rather depicts, five different approaches of five different people to the issue of dealing with urgent matters.
It's advisable when quoting someone to not just give a quote, but to analyze what you are quoting, or compare different approaches contained in different quotes. It shows you do not simply collect material, you analyze it, and the more analysis, the better.
But when you will use quotations – remember that you need to arrange them properly according to one of the reference styles – APA, MLA, Chicago or Harvard.

How Can We Help
ProfEssays.com is a professional custom essay and dissertation writing service provider. Be it your own experience or something that you have knowledge about, sometimes it seems extremely difficult to put your thoughts into letters, words, and lines, this is when certain techniques are needed.

Is it very difficult to write a narrative essay? This question usually remains unanswered as to how to write a narrative essay: My answer to this would be "no," but if you ask if it is difficult to get good grades I would surely say "yes" because its not easy for everyone to compose a master piece. However, it is good to know the key points that can help you draft one. The thesis, the main content body and a perfect conclusion, that's all you need to draft a nice narrative essay. The rest you can leave for the professional custom essay writers of ProfEssays.com, we know how to turn things in your favor.
Narrative Essay Topics
You may write an interesting narrative essay on the US election system. Where you will point out its main features in your thesis statement, and than tell how each of them came into being. If you need to write a narrative essay, it may be useful to consider topics connected with history. Most of the essays on history are narrative. Whenever you start a narrative essay always pay attention to the topic that you plan to choose. Similarly Click here to get some topic ideas for your narrative paper. Most of the time, students fail to understand that it's not the structure of the essay, but the content that will fetch them good grades. Therefore, pay more attention to it while choosing a topic for your paper. Brain storming is the first step. The next step is to think about how good you are what you are going to write about. Write down all of the random topics that strike your mind while thinking about the theme of your narrative paper, and then short list the ones that you find to be the most interesting.
To write a narrative essay, novel, poem or anything whatsoever, to really convey the idea, to manage to bring the message to the readers, one has to truly feel what they are writing about. One has to have truly experienced what he or she is telling other people on the white sheets of paper. This is an ideal situation, of course.
A Narrative Essay Outline
Take a look at a template for an essay outline. Essay writing is considered to be one of the most common features of the high-school or the University curriculum. After awhile, all of us become accustomed to it. However, we need to keep in mind that it's not very easy to draft a narrative essay. Some people think that a narrative essay is a free flowing narrative, but that is not the case. It is, therefore, recommended that you prepare an essay outline first and show it to the project coordinator so that you get an unbiased view on your paper. You do not need to cover every aspect of your paper in your outline.
Narrative Essay Paragraph
As the name suggests, a narrative essay paragraph is one that is crisp and to-the-point as compared to the ordinary narrative essay. In a paragraph you do not have a lot of space to elaborate on various points. All you can do is use the vocabulary very judiciously and make good use of words in order to convey your point without dragging the paragraph out. If you are writing the concluding paragraph, always remember to sum up everything and do not try to re-narrate the entire story. Try to form a link between the previously written paragraphs and the thesis of your essay.
A narrative Essay Thesis Statement
A thesis statement is an entry to your essay. It must show your treatment of the topic. It is, therefore, important that you treat your narrative essay thesis statement very seriously. Decide first, the argument or the conclusion that you wish to put forth through your research. There is always something or the other that you wish to prove through your research paper. A thesis statement is the best way to make your point and then start backing it up with relevant arguments. A thesis statement is effective if the conclusion of your paper refers back to it and proves the point.
Looking for an exceptional company to do some custom writing for you? Look no further than ProfEssays.com! You simply place an order with the writing instructions you have been given, and before you know it, your essay or term paper, completely finished and unique, will be completed and sent back to you. At ProfEssays.com, we have over 500 highly educated, professional writers standing by waiting to help you with any writing needs you may have! We understand students have plenty on their plates, which is why we love to help them out. Let us do the work for you, so you have time to do what you want to do!
Tags: narrative essay, narrative essay examples, narrative essay format, narrative essay help, narrative essay topics, narrative essay writing, narrative essay writing help