How to Write a Management Essay
Management essay is considered to be one of the parts of management studies. The writer should understand the importance of management. It is everywhere, in every sphere of human life. In fact, there is no difference between management essay and any other type of college writing. It must be written with much attention and elucidate the topic under analysis. As for the tips that should be used for preparing for a successful management essay writing, they are the following: 1) define and construct an argument, 2) perform the research for your thesis statement, 3) construct an outline for your paper, 4) fill in the information, and 5) wrap up the work.
Quick Navigation through the Management Essay Page
Download Free Sample of A Management Essay
Management Essay Sample (Click the Image to Enlarge)
---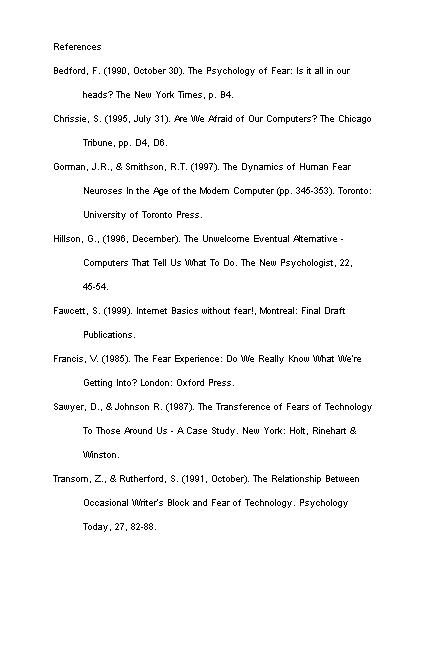 A Management Essay
Essay writing is an art. Management essay on any function of management should be a literary composition. It is analytic or interpretive. Management is defined as organizing and coordinating activities of an enterprise according to set of policies for the achievement of one's goals. There is management of resources (like human or financial), or management of facilities (like a factory, a cinema or a cab service), or coordination and logistics.
Writing management essay on a chosen function needs a proper research. Management as a science becomes more and more specialized. Actually, every activity has its own management team. For example, in a manufacturing organization General Motors, a team of experts is managing their supply chain. Interviewing or consulting a real life manager will provide some insight into the subject. Visiting a business organization and observing the day to day activities will contribute to your understanding the topic more deeply. Use any opportunity to get first hand experience on management.
Management has a lot of functions. Some of the latest management functions are:
Supply chain management.
Product life cycle management.
Customer relation management.
Knowledge management
Environmental management.
This type of writing should be structured. That is why be ready to prepare an outline or your management essay. It may be done in a form of a scheme. In this case it will take less of your time and efforts. Use any opportunity to consult your instructor and friends to get fresh ideas for writing. Do not forget to use specific examples while writing. If you have enough experience in the sphere of management then this essay should be a piece of cake. That is only if you try to choose and interesting and relevant topic for your essay.
How Can We Help?
If you have any problems with management papers, turn to the professionals for help. ProfEssays.com works only with certified professionals to help our customers with their essays. We have reasonably priced services and deliver papers on time. If you have an urgent order we will provide you with an original paper just in 8 hour time . All content is checked for plagiarism. ProfEssays.com has many experts with a vast experience at your service. They will help you compose a personalized essay you will be proud of.

ProfEssays.com services will give you a chance you to impress your professor. We help our customers with all kinds of academic papers, like, for example, term papers, dissertations, theses and research papers, etc. according to the customer's requirements.
How to Write a Management Report?
How to write a management report? It should be noted that there are several points that must be included into your management report. First of all, it must contain an executive summary in case there are more than fifteen pages in this paper. This summary is usually written on the first three pages. The report itself, background, analysis, justification, recommendations, and conclusion come after the summary. Do not forget about appendixes and additional reports.
How to Write a Management Review?
How to write a management review? It is necessary to create effective arguments to write a good management review. That is why you should begin this writing with creating a category. It will help narrow the topic and the strongest arguments. It is impossible to write a management review of high quality without certain criteria. So, prepare a list of criteria for your investigation. Then, make a judgment, gather evidence, and summarize the data you have collected.
How to Write a Research Paper?
How to write a management research paper? Every single detail is important, when you are writing a management research paper. You should focus your attention on such points as format, research, content, feedback, and overall suggestions. There is a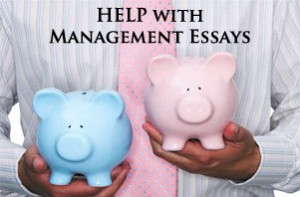 general format for this kind of paper. It must include:
a title page,
abstract,
table of contents,
introduction,
literature review,
methodology,
discussion of results,
conclusion,
references list, and
appendixes.
How to Write Management Techniques?
How to write management techniques? There are a lot of various management techniques. So, you may write about anger management techniques, time management techniques, inventory management techniques and others. For example, if you have chosen to write the paper about time management techniques, you may focus on the topic "How To Get More Done In Less Time." It is possible to mention here the things that take much time and prevent us from doing our duties.
How to Write Management Notes?
How to write management notes? It is recommended to write management notes, in order to learn how to organize your time. You may do it in several ways. It is possible to commit all notes to the paper or you may use your lap top for this purpose. The latter has a plenty of advantages. For instance, there is no limit of space and you do not need pens, pencils or paper. In the majority of cases management notes are written in a form of plan.
The wide choice of management types may become an impediment in preparing a management essay. The specialty you choose needs to be understood thoroughly. Use Internet resources, they will provide you with volumes of information. But still you will not get far with your management paper without a profound understanding of the subject.
Note: ProfEssays.com is an outstanding custom writing company. We have over 500 expert writers with PhD and Masters level educations who are all ready to fulfill your writing needs, regardless of the academic level or research topic. Just imagine, you place the order before you go to sleep and in the morning an excellent, 100% unique essay! or term paper, written in strict accordance with your instructions by a professional writer is already in your email box! We understand the pressure students are under to achieve high academic goals and we are ready help you because we love writing. By choosing us as your partner, you can achieve more academically and gain valuable time for your other interests. Place your order now!"
Looking for an exceptional company to do some custom writing for you? Look no further than ProfEssays.com! You simply place an order with the writing instructions you have been given, and before you know it, your essay or term paper, completely finished and unique, will be completed and sent back to you. At ProfEssays.com, we have over 500 highly educated, professional writers standing by waiting to help you with any writing needs you may have! We understand students have plenty on their plates, which is why we love to help them out. Let us do the work for you, so you have time to do what you want to do!