Lesson 1: Why Learn To Improve Your Writing?

Writing is very important, no matter what stage of life you're in or whatever your job might involve. It often isn't enough just to know how to write—to become successful, you have to be able to write well. In our globalized world, employers, clients and educators alike value communication skills. Written communication is especially important because this is the kind of communication that most often gets recorded. With the rise of written media platforms like WordPress, Blogger, Twitter and Tumblr, it's crucial that you know how to write properly—these things remain online for a very long time. How well you write is inevitably tied to your success, no matter the situation.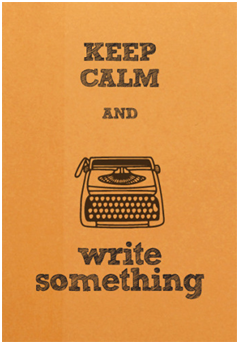 If you're a student, writing well is crucial to whether or not you get good grades. This can make the difference between getting accepted into the college or university of your dreams and having to settle for less—likewise, once you get to the world of employment, it can make the difference between landing your dream job and not being able to provide a means of living for yourself and/or your family. This can also help you do well once you've already landed your dream job: now that you have it, how do you keep it? The answer is simple: by making sure that you can communicate with your colleagues, superiors and staff; overall, learning how to write to the best of your abilities can also help you do your job more efficiently—effective communication allows for less errors and better progress in the workplace.
Improving the way you write can also have a number of benefits when it comes to personal development: you can write better essays or blog entries, you can write good letters and e-mails to friends and family who are living abroad. Having good writing competencies also helps boost your confidence and self-worth. Knowing that you have certain opportunities open to you makes sure that you're never afraid that you won't be able to communicate well through your writing—sending e-mails, writing letters and telling stories all become a piece of cake.
In this class, you'll learn how to work with what you've got: we'll be discussing how you can review the way you write and develop your skills until they're at the best level that you can achieve. The curriculum of this short, informative class includes a review on the basics of writing which will help you hone the skills you already have. After that we will move onto tackling more complex skills like polishing your work, learning to show instead of telling your audience what you mean and achieving a certain level of sophistication when it comes to the tone and overall seamlessness of your work. We'll also be touching the key points of proofreading your work and how you can become your own editor when it comes to producing great pieces of writing.
Keep reading and we'll be plunging into our first lesson—a short, easy-to-understand review on the basic structures involved in writing. Click onto the next lesson and you'll be on your way to honing your writing abilities!
Looking for an exceptional company to do some custom writing for you? Look no further than ProfEssays.com! You simply place an order with the writing instructions you have been given, and before you know it, your essay or term paper, completely finished and unique, will be completed and sent back to you. At ProfEssays.com, we have over 500 highly educated, professional writers standing by waiting to help you with any writing needs you may have! We understand students have plenty on their plates, which is why we love to help them out. Let us do the work for you, so you have time to do what you want to do!