Science Research Paper Writer
Leave Your Worries to a Professional Research Paper Writer!
Resercher's ID 4338
Let's start with the apparent. Education is all that undoubtedly important in our life, bringing its shining light into the world's persistent obscurity, but even bright light does have its dark side, though. How many times have you felt cornered with your assignments pouring on you as if from the Horn of Plenty? Helluva times, right?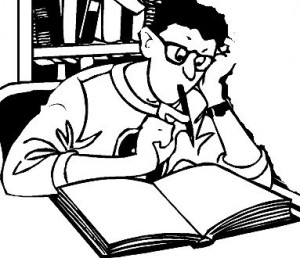 Quite the situation we've seen: you sit over your paper for the umpteenth hour while all your thoughts are somewhere out of it. Consequently, not a single dent's been made in your work, but the malicious clock strikes another hour left before the imminent deadline…. Failing the grade is definitely not an option for you, and the panic starts creeping down your spine with drops of cold sweat as you desperately seek for your research paper to be done.
Your actions?
Feign sickness and not come to the class tomorrow? – Cold.
Invent a subterfuge to prolong your deadline a little bit? – Freezing cold.
Search the Web for some paper mill? – Warmer.
Look for someone versed in the subject? – Warmer still.
Find someone competent who works for the well-established paper mill and leave all your worries to him? – Bingo!
And do you know who that someone may be? Why, me of course! I certainly don't lack modesty, do I? Well, I just have my own reasons for it. As an MSc (Master of Science) graduate of Western Intl. (Phoenix, AZ) and a former TA, I currently work for ProfEssays.com – the well-established custom essay writing service. I am assigned my personal ID (which is #4338) and I am more than satisfied with my job! So if you wish your research paper:
• to be completed fast by an experienced writer with not a single bit of quality lost;
• to develop your drafts or to be written from a scratch instead;
• to include all the raw data genuinely studied, analyzed and represented with absolutely no phoney calculations and slants;
• to be 100% unique and plagiarism-free;
• to live up to ALL your expectations – then ME is definitely the person of your choice!
So, if you are interested , my main field of specialization is economics and humanities, though I write on a variety of topics. So, if your research paper addresses these topics, feel free to specify my ID #4338 in the order form at www.professays.com/order. If you have another topic, feel free to assign it to the writer you consider the most appropriate. The fact that customers can actually choose their writer greatly distinguishes ProfEssays.com from other essay writing services.
Oh, yes, I'm perfectly aware you must have encountered plenty of similar ads from individual writers in the past and you still may be suspicious enough. Keep up with this attitude, however rest assured that me saying those words is far away from being unsubstantiated. Why? Because there are several undisputable benefits of ordering your research paper from the well-established paper writer than from a mere individual you've never heard of. Here are just a few of them:
• The first and foremost – the price. Negotiating the quote often consumes plenty of time, which can be pesky, especially when a deadline is near. At ProfEssays.com you can calculate your price by yourself immediately at www.professays.com/prices. You don't have to wait until the contractor sends you his quote, nor you have to confront him about unreasonable price. Time is money, and sometimes it is better to spend more time on writing then on waiting, especially if your order is due pretty soon;
• Qualification and narrow specialization of expert writers. Individual writer is usually the Mr. "Knowitall" and often takes orders in subjects he knows little or nothing about. ProfEssays.com, on the contrary, assigns the order to the writer who is best fitted to the particular topic. Thus the customer may rest assured his/her order on finance will not be completed by the MA (Master of Arts);
• Universal scope: from Junior High School to University and from the simple class essay to the complex dissertation;
• ProfEssays.com works 24/7 and you can place the order due in eight hours or even less. Individual writers usually do not accept the urgent orders and do not check their e-mail that often. The essay will be written by me, by another available expert writer or by a group of writers overnight. In this case the price is somewhat higher than regular writing but it is definitely lower than taking a course again. The prompt delivery is guaranteed. You can place your order and choose the deadline by yourself;
• Quality control. Each paper we write is 100% authentic and is checked for quality writing by proofreader and then scanned by plagiarism detection software. You never have these guarantees if your work is done by individual writer;
• Free revisions of the order upon request, as long as they pertain to the initial recommendations the customer has provided us with;
• Free formatting (MLA, APA, Harvard etc.), proofreading, bibliography list compilation and check for plagiarism, whereas individual writer (and other custom services as well) will charge you the additional fee for this.
So why look desperately for the writer who'll agree to take your order? Instead you can simply go to order page and choose the writer or researcher you like (ME preferably) while being absolutely sure of prompt delivery and exquisite quality of your order!
NOTE: The present text is provided under assumption that it is interpreted strictly as a private recommendation and it is NOT intended to pursue any commercial interests.

Looking for an exceptional company to do some custom writing for you? Look no further than ProfEssays.com! You simply place an order with the writing instructions you have been given, and before you know it, your essay or term paper, completely finished and unique, will be completed and sent back to you. At ProfEssays.com, we have over 500 highly educated, professional writers standing by waiting to help you with any writing needs you may have! We understand students have plenty on their plates, which is why we love to help them out. Let us do the work for you, so you have time to do what you want to do!