Write My Essay
I have to submit my essay tomorrow morning, but I haven't written a single page and I have no idea how to even start writing it.
We should start of by saying this is a very common problem, practically every student has faced a problem such as this at some point or another. Sometimes students simply do not have the time or the opportunity to write their essays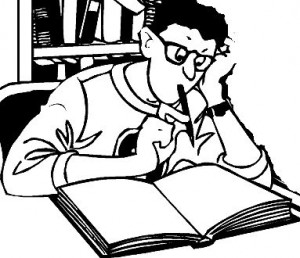 and research papers. Most of them require some form of help with their essays. This is where ProfEssays.com comes into play.
Our company can meet the requirements of even the fussiest customers because we have been in the essay writing business for a while and know how to write a persuasive essay, research paper, thesis, etc. In fact, our writers have experience in all forms of academic writing, everything from reports and personal statements, to dissertations and serious scientific research papers.
Every day, we accept orders from different customers who have basically one request – please write my essay. Well, we love writing. If you think that if you placed an order with our company you will receive a mediocre text, you are mistaken. We have a high rate of returning customers, which is proof of our professionalism and adherence to the traditions of excellence.
Sometimes the problem is not in the essay itself, but in its dead line. The question "How can I write my essay on time?" is a very popular one. Well, don't worry! If you have eight hours or even less to submit your essay, ProfEssays.com can help you. Yes, even if there is a lot of work that needs to be completed. If we don't have a lot of time to work on your essay, we can assign several writers to your project. All you have to do is sleep on it. When you wake up in the morning, you will find a custom written essay waiting for you in your mailbox. It's that simple.
Many students are forced to work part time to cover living expenses. "How can I write my essay if I have to work?" We have the answer! Place your order with ProfEssays.com and we will complete your assignment for you. Our dedicated team of 500 professional essay writers and researchers can solve even the most difficult problems. If you aren't sure about the essay topic, we will come up with suggestions. If you are not aware of the requirements, in regards to the format and reference style, we are here to help. Contact us via Live Chat or just call us directly.
Essay writing is what we do best, so why not let professionals do their job? We understand that writing an effective and persuasive essay can be quite difficult, especially for students with little or no writing experience. Sometimes professors expect their students to deliver stylish essays with a personal touch and sense of humor. We have writers who can produce funny or sensitive essays.


If you need help with your essay, ProfEssays.com can be your final destination. Once you start working with us, you will have no reasons to search for other similar essay writing companies. Just remember, our professional writers will never work for change.
ProfEssays.com will be happy to see you among our valued customers. Do not hesitate to place your order now!