PhD Thesis Writing Help
The three Pillars of a PhD Thesis Writing
Though you've done dozens of written assignments, essays, and research papers during your undergraduate and graduate studies, you'll find PhD thesis writing more challenging than anything you've done before. PhD thesis is not only several times bigger in volume than other research papers, it's also a significant piece of independent research. Thus, writing a PhD thesis involves more than writing several essays and putting them together. There are three distinctive features of a PhD thesis writing: research hypothesis, research questions, and methodology.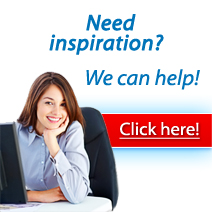 Navigation Menu Through the PhD Thesis Writing Page
Download Free Sample of PhD Thesis
Pillar 1: PhD Thesis Hypothesis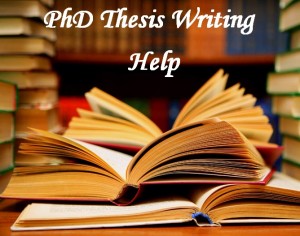 PhD thesis is about defining a hypothesis and providing arguments to substantiate or refute it. Don't try to have your research cover too broad topic, as usually such projects are not doable and difficult to make any contribution. The narrower is the topic the easier it is to suggest and check a hypothesis.
Your hypothesis should contain a suggestion how certain problem within your research area should be solved. But to identify this very problem requires in-depth knowledge about your research field. So, be ready to study a lot of relevant materials before deciding on a proper hypothesis for your PhD thesis.
PHD Thesis Research Questions Sample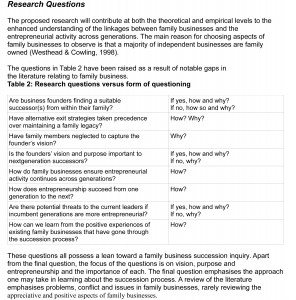 Pillar 2: PhD thesis research questions
When you have a hypothesis you need to select a set of questions that will frame your research. It is suggested that research questions should put your research into wider perspective of your field of study.
These research questions will appear as key elements of your research proposal, and introduction of your PhD thesis.
Moreover, the structure of your thesis will depend on them: you should have a separate chapter for each of your research questions.
Therefore, Conclusion of your PhD Thesis will be influenced by them as well.
Pillar 3: PhD Methodology
PhD Thesis Methodology Sample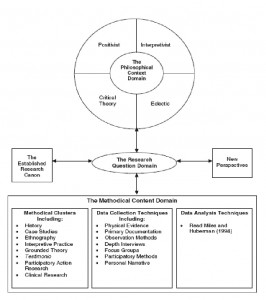 In a PhD thesis a separate chapter is usually devoted to research methodology, thus you shouldn't underestimate its importance. In a PhD methodology chapter you are expected do describe in detail the way you obtained your results.
But what is even more important, in a PhD thesis you are required to reflect on your methods. You should explain philosophy of your research:
– whether you approach your sources as positivist or interprevist;
– whether you will dwell your study on qualitative or quantitative analyses;
– use inductive or deductive reasoning.
Why You Might Need Help Writing Your PhD Thesis
There are many reasons why you may need help writing your PhD thesis. You may have a heavy course load and may not be able to find time to write your thesis on your own. You may be halfway through your thesis but have encountered writers block.
Your thesis topic may require a substantial amount of research that you just don't have time to complete. Outsourcing the research portion of your thesis will allow ample time for you to complete your project by the scheduled deadline. For more help with your research please read on.
How Can We Help
We are the foremost provider of quality writing services. We offer a proofreading service, research for your thesis, and essay writing services. Our talented team can offer assistance with your custom essay or help with PhD thesis writing. Take a look at our essay examples now.



If you are struggling with how to write your paper or if you need a little assistance with essay writing we have the team that can help. Our professional staff of writers can prepare a well researched paper of high quality for you today. If you urgently need a thesis, a term paper, or an essay paper, you have come to the right place. We are your number one source for top rated online essays. Order your thesis now.
Steps to Follow When Writing a PhD Thesis
Writing a PhD Thesis is an enormous undertaking that requires planning and a tremendous amount of resources to prepare a quality university level dissertation. Follow these steps to prepare a superior paper.
Establish a Topic: Your thesis is a written document demonstrating your hypothesis or conjecture. Selecting a topic is perhaps the most important step. You will need to choose a statement that you can easily defend. The best choice of the dissertation topic can be a controversial one .
Conduct Thorough Research: You may be an expert in your field but this will not relive you of the task of performing research. You need to dig deep into the topic as you search for facts and answers. Keep excellent records so you can cite reputable sources in your paper in order to demonstrate that you have thoroughly studied the subject matter.
Prepare a Draft of Your Paper: Before you begin writing, prepare a rough draft to organize your thoughts. Be sure your layout includes an opening thesis statement or hypothesis, scientific evidence in the body of the dissertation, case studies, cited sources, and a conclusion.
Committee Review: Establish a committee who can review your thesis paper. Your committee can provide advice on structure, math, and basic grammar.
Schedule Your Defense: Once you are satisfied with your paper schedule a time and date where you can present and defend your paper. Be sure that key people will be available to attend.
Distribute Your Paper: Once you have updated your thesis based on the feedback you received during your defense, make copies and distribute your paper.
Looking for an exceptional company to do some custom writing for you? Look no further than ProfEssays.com! You simply place an order with the writing instructions you have been given, and before you know it, your essay or term paper, completely finished and unique, will be completed and sent back to you. At ProfEssays.com, we have over 500 highly educated, professional writers standing by waiting to help you with any writing needs you may have! We understand students have plenty on their plates, which is why we love to help them out. Let us do the work for you, so you have time to do what you want to do!