How to Write a Thesis
For graduate students, writing a thesis can be the bane of their Master's degree experience. The research proposal and defense are – after all your hard work – what will determine whether or not you are awarded a Master's degree. This certainly adds a significant amount of anxiety to what is an already daunting project. However, with a bit of guidance and also information on the overall process from start to finish, we will make your thesis writing process less stressful. Assistance, which we can provide is only within a few simple clicks of your mouse away, and it can be a great way to start your best thesis, and earn the degree you have worked so hard for.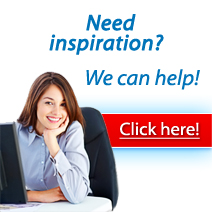 Quick Navigation Through the Thesis Writing Page
How to Write a Thesis; Some Useful Tips
Writing a thesis is very different from essays and term papers written in your undergraduate career. You don't just jump into thesis writing, as there is a specific thesis structure that needs to be followed in order your information to be presented in the appropriate format. One of the first things you need to do is to choose a topic and determine what writing style you need to use, for example: APA, MLA, or Harvard. The writing style that is required by your discipline or program is very important as it will determine proper formatting requirements. Knowing in advance which style you should use, will allow you to take bibliography notes more effectively.
You need to have a well thought out research proposal. It is the backbone of your entire thesis and should show what you are arguing about, or questioning. You need to determine whether or not the topic that you choose is reasonable, i.e. that the facilities, tools, data, and research materials you would need to make a compelling case are available to you. If not, you will have a difficult time writing a truly strong thesis.
A plan is also vitally important as when you write thesis, you generally do not start at the beginning and write it straight through. There are different required sections and you start with the ones that you are most comfortable with and fill in the rest as you do your research. It is vital to ensure you have time to regularly work on your high quality thesis. You need adequate time for research, editing, and revisions.
Another key element of the thesis structure is attribution. It is imperative that you cite any idea, thought, or fact, which came from any source outside your own head. This shows your thesis committee what sources of information you have used and makes it clear for them which ideas were your own.
Download Free Guide on How to Get Thesis Written
How to Choose a Thesis Topic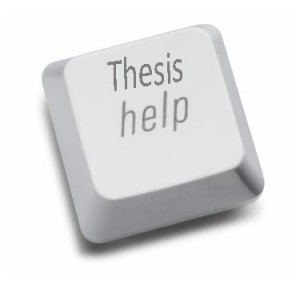 The first place to start is the area of your interest. What interests you most about your field of study?

If you have done research, internships, or have studied in depth a particular topic, something in this "realm" is generally something you will be able to make a stronger case for.

A review of recent studies on your subject matter will help to identify any gaps in arguments, or conflicting interpretations that you can address in your thesis writing.

You need to make sure that your topic is specific and not too broad as you will need to provide adequate research and data to support everything you postulate.  To narrow down you topic think of your approach and limitations. Choosing a case study approach, or deciding to base your thesis only on one kind of source would make your thesis topic more specific.
The topic of your thesis should be included in the title and your abstract so as to give the reader a quick idea as to what the thesis is about.  Ensure that your thesis title reflects your limitation and doesn't provide a reader with a wrong perspective regarding the scale of your research.
How Can We Help
ProfEssays.com comprises a wide range of highly educated, dedicated, and knowledgeable writers that can assist you along your thesis writing process. Whether you are just getting started, need assistance with your thesis structure, or you are looking for a completely unique and professionally written thesis, we can offer all these services and even more. We are your friend in the educational writing process and our expert staff can help and make the thesis writing process smooth and a productive one.



Don't waste any more time being confused, or unable to start writing. Don't feel lost, contact our highly trained writers today no matter what level of assistance you need. ProfEssays.com is here to help 24/7. Order your thesis now!
Thesis Proposal
Before you ever begin your research or writing your thesis, you must first submit your thesis proposal to the thesis committee for approval. In many ways, this is a summary of what you plan to argue about, or what questions you plan to answer within the publication, as well as how you plan to back up your statements or answer your questions. The methodology you plan to apply – such as lab tests, literature reviews, qualitative or quantitative analysis of pre-existing research, field studies – are also vital elements of the thesis proposal. You need to provide an outline and a list of the sources you plan to make use of together with a thesis research proposal.
This part of the thesis writing process should not be taken lightly. You can get a lot of helpful feedback on your chosen topic and ways of tackling it from your thesis committee with your proposal. You can also use much of what is in your proposal to create the introduction for your actual thesis.
Thesis Structure: What Should Thesis Include?
Your research proposal provides you with what is going to become the "meat", or main chapters, of your thesis. However, there is a specific format and additional information that needs to be included to ensure proper thesis structure. In addition to the chapters discussed in your thesis proposal, you will also need to include the following:
Basic copyright statement:

This is where you give your written permission to allow your university to publish your work.

Title Page

Abstract:

The abstract is, for all intents and purposes, the summary of your thesis. Once published, this will be the most often read portion on your work, as it allows the reader to glean the main focus of the paper so they can determine whether they would like to continue on it or not. This needs to be to the point, compelling, without any redundancy.

Acknowledgements:

Here you thank your committee, as well as anyone who provided educational or financial support for your thesis writing endeavor.

Review of literature and/or sources used

Your "chapters" as outlined in your thesis proposal

Conclusion:

This is where you will discuss the major results gleaned from your research such as how it meshed with your original postulation or how it answered your questions. You can also broaden your thoughts by discussing what you've learned in a greater context.

Suggestions:

Here you provide suggested reading and other research materials for those who wish to delve further into the topic.

References

Appendices:

This is where large tables or large amounts of data are to be included.In order not to distract the reader or provide an unnecessary amount of information, the appendices are there for those who want further detail.
Armed with a bit of guidance and the right information, writing the thesis is not as tough as one might originally assume. Just remember that there are many who have gone through the correct thesis structure and writing process and are out there to help and provide examples. Use these tips to write a strong thesis and also help make the process more enjoyable.
note: "ProfEssays.com is an outstanding custom writing company. We have over 500 expert writers with PhD and Masters level educations who are all ready to fulfill your writing needs no matter what the academic level or research topic. Just imagine, you place the order before you go to sleep and in the morning an excellent, 100% unique essay! or term paper, written in strict accordance with your instructions by a professional writer is already in your email box! We understand the pressure students are under to achieve high academic goals and we are ready to take some of it off you because we love writing. By choosing us as your partner, you achieve more academically and gain valuable time for your other interests. Place your order now!"
Looking for an exceptional company to do some custom writing for you? Look no further than ProfEssays.com! You simply place an order with the writing instructions you have been given, and before you know it, your essay or term paper, completely finished and unique, will be completed and sent back to you. At ProfEssays.com, we have over 500 highly educated, professional writers standing by waiting to help you with any writing needs you may have! We understand students have plenty on their plates, which is why we love to help them out. Let us do the work for you, so you have time to do what you want to do!