Lesson 9: Introduction

In this first part of our class, we'll discuss the importance of writing a good introduction and how it can be done.
Objectives:
To establish the importance of writing a good introduction.
To determine how we can go about writing a good introduction.
To establish what constitutes a good introduction in thesis writing.
The introduction to your thesis gives readers an idea of what to expect in your paper. In this lesson, we'll be talking about what makes a good introduction and what you should and shouldn't include in this portion of your paper.
While it is similar to the abstract in that both provide an entry point into your study, here you can expound on the paper's goals and methodology. A good introduction is able to ease the reader into the study.
You can talk about how the study began and what it aims to accomplish. This is also the section in which you should introduce your thesis topic: talk about why you chose it and how you chose to go about studying it. It's also important to talk about your hypothesis (if applicable) or your notions prior to the study—what you expected. It would also be good to discuss the kind of methods which you chose to apply: state why you chose this method as opposed to other methods and about what kind of data you were able together. Along with that, you can talk (in general) about how conducting the study changed these initial opinions. You can also go on to talk about the general outcome of your results. You can say whether you were right or wrong about the topic in question.
Here is an example of an introduction: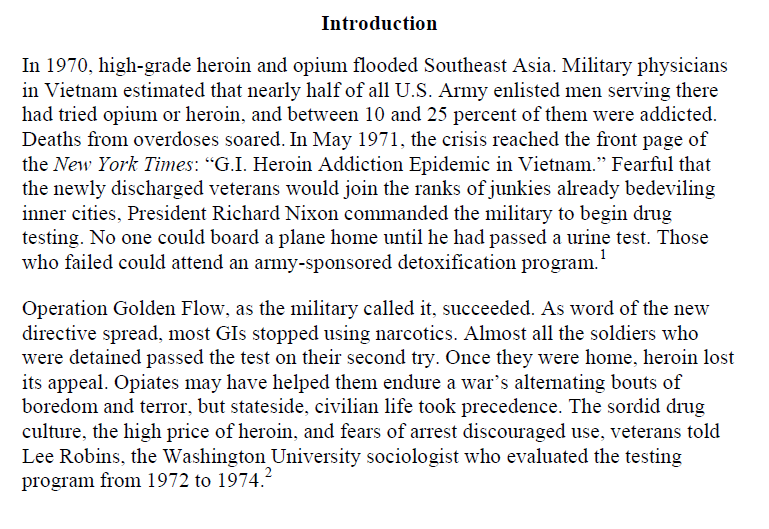 [WpProQuiz 167]
It would also be good to talk about the motivation behind the study in this part—talk about how it's relevant to your field of study and what it can contribute. It's also important to start your paper by establishing that you've researched your topic well. To achieve this, you should also include a paragraph which talks about the prominent studies upon which you based the premises for your own study. While the bulk of this information will be cited in the Review of Related Literature later on in the thesis, it is important to begin talking about it here. Include 3-4 sentences on literature that's relevant to your topic.
This is also the right section of the paper in which to include the definition of terms. If there is jargon which will be used recurrently throughout the study, then it should be explained in this portion so that your reader knows what you're talking about throughout the rest of the paper. For example, Code Blue is medical jargon for cardiac arrest. If you're writing a paper on how doctors react to Code Blue emergencies, you need to establish what this means in this first part or else your audience won't know what you're talking about for most of the paper.
The typical length of a thesis introduction is around 1 to 3 pages. The best length would be 2 to 2 and a half pages. While one might be tempted to write about everything in this first part, it's important to save the details for the other chapters of your paper. This section should be informative and set up the reader's expectations but it shouldn't digress into the specific topics for too long. For instance, you can explain your general findings but it wouldn't be advisable to put a table containing your statistical data in this portion of the paper. The last sentence of your Introduction should provide a good transition into the next portion which is the Review of Related Literature. You can do this by beginning the final sentence with phrases such as "In the next section" or "The discussion continues"—for example, you could end a thesis on Code Blue with "The discussion on the history and etymology of Code Blue as a medical term continues in the follow section."
[WpProQuiz 168]
In this lesson, we were able to talk about how to properly write an introduction for a thesis paper. We took up what information should be included in this part and what information should be saved for later. We were also able to discuss what makes a good introduction and how long it should be.
Next we'll be looking at how to write the longest part of our thesis paper—the Review of Related Literature. Here, we'll be talking about how to spot relevant literature and why it's important to frame our literature within the context of our study. We'll also be discussing what should and shouldn't be included in this section.
Looking for an exceptional company to do some custom writing for you? Look no further than ProfEssays.com! You simply place an order with the writing instructions you have been given, and before you know it, your essay or term paper, completely finished and unique, will be completed and sent back to you. At ProfEssays.com, we have over 500 highly educated, professional writers standing by waiting to help you with any writing needs you may have! We understand students have plenty on their plates, which is why we love to help them out. Let us do the work for you, so you have time to do what you want to do!