Lesson 6: What Resources Do You Need?

In this first part of our class, we discuss the different kinds of resources you'll need and how to acquire them.
Objectives:
To establish the importance of determining what resources you'll need.
To enumerate the different ways in which you can go about attaining these resources.
Quick Navigation through the Lesson 6:
One of the most important things to consider when planning for your thesis paper is what kind of resources you'll need and how to go about determining them. This is important to do in the planning stage because it takes time to acquire these things. In this part of the class, we'll be taking a look at the different kinds of resources which you might need when going about your thesis. We'll also be enumerating the different facilities which supply these kinds of resources.
Information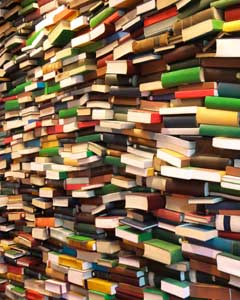 Information is the most common resource needed when conducting a thesis study. This is because all thesis papers require information. Also, more than any other paper which you'll be writing during your stay as a student, your thesis will need credible information. Before you start your thesis, it would be wise to list down the possible kinds of information you'll need and check your available databases.
Most universities are linked to research data hubs like JSTOR which contains a wide array of scholarly articles and documents which you can use for your study. You can also check your library's online catalogue to see which titles are in stock and which aren't. It's good to do this in advance because there may be certain instances wherein you'll need to request for a specific document from a particular facility or from the author—when doing this, take care to always state that you will need the documents for an academic paper and not for any personal or financial gain. Another good tool to utilize is GoogleScholar, one of Google's research functions which searches specifically for different informative papers and journal articles across different web data bases.
It's also a good idea to determine who the popular and leading experts on your topic are—this gives you instant keywords and work for which you can search. When choosing resources, make sure that the ones you choose are credible. Your paper's credibility as an academic study depends greatly on the kinds of sources which you reference.
[WpProQuiz 161]
Funding
Conducting a thesis study costs money—whatever kind of thesis you're doing, whether it be a creative writing project or an investigative study or something which involves experimentation. Early on, it's good to determine what kind of budget you'll need and more pressingly, how you'll come up with this budget. The earlier you start thinking about this, the better. If the budget is small enough for you to fund the project privately, then you can begin working on your savings and coming up with the adequate funds. If, however, the budget you need is bigger than something you can come up with on your own, there is the always the option of applying to a third party for funding. You can check your school's department to see if they offer grants or financial assistance for academic projects. It's also a good idea to see what different facilities your school offers for free—perhaps the use of labs or cheap printing. Another good thing to do is to see which big institutions might be interested in helping you undertake your study. In the case of the sciences, for example, a number of hospitals and pharmaceutical companies give out aid for different studies which would otherwise be too expensive for scientists to fund themselves.
Permits
Permits are often an indispensible research in studies which involve investigation of old files or controversies (usually used in thesis papers under the fields of history or political science). It is of the utmost importance that you acquire all the licenses and permits you'll need before conducting the study. Otherwise, you may be mandated to discontinue your study or worse, be sued for the invasion of privacy or violation of other rights as collateral of operating without a permit. You can ask about these things at your local city hall, library (for copyrights) and/or your school (you can ask your professors who've conducted similar studies).
In this lesson, we were able to determine the different kinds of resources which you might need when conducting your thesis and eventually, when writing it. We were able to discuss why it's important to determine these things beforehand as well as where you can go to attain the different kinds of resources you'll need.
[WpProQuiz 162]
Next up we'll be proceeding to the next part of this class—writing your thesis. First off, we'll be tackling how to properly accomplish your title page and abstract page. We'll be looking at how to come up with a compelling title and how to properly summarize your study.
Looking for an exceptional company to do some custom writing for you? Look no further than ProfEssays.com! You simply place an order with the writing instructions you have been given, and before you know it, your essay or term paper, completely finished and unique, will be completed and sent back to you. At ProfEssays.com, we have over 500 highly educated, professional writers standing by waiting to help you with any writing needs you may have! We understand students have plenty on their plates, which is why we love to help them out. Let us do the work for you, so you have time to do what you want to do!