Lesson 5: Who Is Your Audience?

In this first part of our class, we discuss how to determine your thesis paper's audience and why this is important.
Objectives:
To establish the importance of determining your thesis paper's audience.
To enumerate the different ways in which you can properly discern who your paper caters to.
To identify the different aspects of your paper which are affected by your paper's audience.
Quick Navigation through the Lesson 5:
One of the most important things to know when writing your thesis is who you're writing the thesis for. Are you writing this for scientists? For literary critics? For philosophers? You need to determine the category or field of study under which your study falls. This helps determine everything else about your paper: the point of view from which it should be written, the tone that it should employ and the kind of data that you need to gather. In this lesson, we'll be talking about the different questions which will help you determine who your audience is and how knowing your audience can, in turn answer these questions.
What kind of thesis are you making?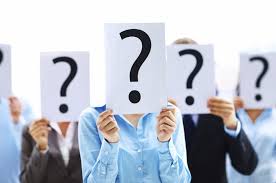 This rests greatly upon who is going to be reading your thesis. What are you majoring in? Who would be interested in your thesis? Ultimately, the question to ask yourself is what kind of thesis you're making. This usually depends on your major—philosophy majors are usually made to write argumentative thesis papers which argue for or against a pre-existing conditional, literature majors are usually made to either write critical papers or to create creative work which aims to expound on a certain aspect of the human condition, business majors are often made to write either investigative papers which analyze business models utilized by certain companies or they're made to come up with a prototype business which utilizes the different things they learned while they were in school.
These things primarily affect the way in which you go about writing your paper—what kind of information do you need? Are you reporting facts or are you looking for a way to argue your opinions? This also helps you determine who your audience is—take your panelists into consideration: what are their backgrounds? What questions are they likely to ask? Thinking about these factors helps you come up with a paper that is sound, well-informed and cohesive.
[WpProQuiz 159]
What is your goal?
The success or failure of your thesis is greatly determined by its objectives—for example, if you're writing an experimental thesis and your goal is to determine whether or not a chemical is effective, then it's okay to have failed experiments because it still fulfills your goal: it answers the question of whether or not the chemical was able to work. However, if you state that your thesis's goal is to make a certain chemical effective, then it's not okay to have failed experiments because at the end of the paper you need to have a chemical which works.
This is extremely important when writing your thesis. Your objectives determine the framework and methodology which you employ in your paper. However, it's important to set reasonable objectives as well: if your objectives are too difficult or too easy for your educational level, then you may either fail to achieve them or else achieve them too easily (which your panel will consider an underachievement).
Who will find it interesting?
This is very important when writing this part of your thesis because it allows you to alter the language in which you write your thesis. If you expect the thesis to be read by chemistry graduates, for example, then you can include jargon used in chemistry. If English majors are going to make use of this study in the future, then you should write the thesis so that your grammar and punctuation are perfect. Taking this into consideration also allows you to decide about which information to include: if you're catering to people who you think will already know the basic things (terminology, etc.) you're talking about then there's no need to expound on these definitions. But if, for example, the thesis you're writing is a study that's going to be donated to a local high school after you write it, it might be best to explain what these things mean.
In this lesson, we were able to see how properly determining your thesis paper's audience can help us come up with a good, effective and concise thesis. We were also able to point out the different effects that the failure to acknowledge one's audience can have on the thesis paper and ultimately, your thesis grade.
[WpProQuiz 160]
Next we're going to take a look at how to carefully determine what resources you're going to need. We'll also be looking at the different kinds of resources which are important to consider when planning for your thesis paper.


Looking for an exceptional company to do some custom writing for you? Look no further than ProfEssays.com! You simply place an order with the writing instructions you have been given, and before you know it, your essay or term paper, completely finished and unique, will be completed and sent back to you. At ProfEssays.com, we have over 500 highly educated, professional writers standing by waiting to help you with any writing needs you may have! We understand students have plenty on their plates, which is why we love to help them out. Let us do the work for you, so you have time to do what you want to do!