Lesson 15: Recommendations

In this first part of our class, we'll discuss how to write the recommendations part of your thesis.
 Objectives:
To determine what your recommendations should include.
To determine why this is important to your thesis.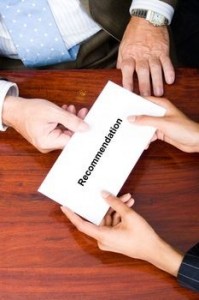 In this lesson, we'll be discussing why recommendations are an important part of your thesis. We'll also be talking about the different points which you should include when writing this part of your paper.
The recommendations part of your thesis is crucial for the growth of your field of study. This part is going to be especially relevant to people who might want to replicate your study. By looking at the different things which you would've done differently, they're able to come up with a more effective and comprehensive study that might contribute a lot more knowledge to your field of study.
Furthermore, it's also important for your personal growth that you're able to identify the different things which didn't go according to plan or which you could've done better. This will come in handy if you plan to conduct a follow-up study or if/when you write other academic papers in the future. This also allows your panelists to see whether some of the mistakes you made were justified or why certain results didn't turn out the way you'd expected. It allows your audience insight into your efforts. It's in this section that you can address future researchers who may be using your thesis as reference or your thesis panel.
[WpProQuiz 179]
This section should be concise but informative. You should use simple and direct language and be specific when talking about procedural improvements that you think should be carried out in the future. Don't just make general statements (e.g. "We shouldn't have not followed the instructions")—cite exactly what you think should or shouldn't be done in the future (e.g. "Future researchers should follow the instructions and use exactly a cup and a half of cyanide").
This section should contain all of the things which you think you could have done better: before writing, review your entire paper and look at all of the different sections—what can be improved? It should also contain all possible reasons for whatever discrepancies showed up in your results. You should also be able to suggest improvements for future researchers, whether it be with regard to the methodology, the sources of relevant literature or to the theory which you used.
In conclusion, we can say that the recommendations part of your thesis paper is important because it encourages growth in your field of study. By listing down things which you think should be improved in your study, you're able to pave the way for future resources. You're also able to let your panelists know that you considered the different mistakes and shortcomings which your study may have had. This showcases your critical thinking skills. It also ensure that you don't commit the same mistakes in future studies.
[WpProQuiz 180]
Next we'll be talking about your paper's acknowledgements, why they're important and how to write them properly.
Looking for an exceptional company to do some custom writing for you? Look no further than ProfEssays.com! You simply place an order with the writing instructions you have been given, and before you know it, your essay or term paper, completely finished and unique, will be completed and sent back to you. At ProfEssays.com, we have over 500 highly educated, professional writers standing by waiting to help you with any writing needs you may have! We understand students have plenty on their plates, which is why we love to help them out. Let us do the work for you, so you have time to do what you want to do!