How to Choose Topic For the Research Paper in Economics
Research, as the word implies "RE-SEARCH" is to search something again. In this world of knowledge there is always some prior knowledge based on which new knowledge is created. When we talk about choosing a topic for research paper in economics, like other subjects, we need to identify the gap between existing knowledge and new knowledge. Since there are several fields within economics so after identifying the field in which the researcher wants to carry out the research, he should identify the broad topic to carry out the research.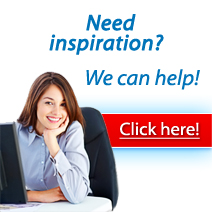 Quick Navigation through the Page
Download the Free Sample of a Guide of Writing Economics Term Paper
---
General and Specific Criteria.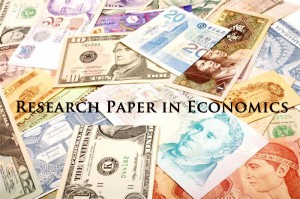 Once the broad topic for research in economics is known the researcher should narrow it down to reach a topic that represents the gap. However, the topic must qualify some general and some specific standards. Now what does this mean?
This means that the researcher must weigh the topic against several criteria. These criteria are general as well as specific. General criteria take account of the following:
Timeline for Research: It is important to choose a topic that can be researched in the specified timeline. Sometimes the researchers underestimate the writing part however it is the most lengthy and time consuming part; therefore, all the elements of research from proposal to data collection to analysis till the writing of the research paper should be given appropriate time and definitely topic selection will also effect it.
Area of Interest: The topic selected by the researcher should be his/her area of interest so as to ensure the researcher will enjoy the process and feel proud to contribute towards his field of interest.
Area of Expertise: Only interest is not enough to carry out a successful and worthy research; it is also the expertise that counts. The researcher should have command and some prior knowledge of the selected topic.
Specific criteria include SAARC standard i.e., Sensitivity, Availability, Affordability, Reliability and Confidentiality. This means that the data, whether primary or secondary, which would be required in order to accomplish the goals and objectives of the research should be checked on SAARC standard. It should not be sensitive which make it bothersome for the researcher to access it. It should be easily available. It should not cost the researcher much. It should be reliable, so as to contribute something valuable to the field of knowledge, and last but not least it should not be confidential enough that researcher finds it difficult to have hands on.
How Can We Help
Are you wondering how you would have a topic for research in economics and then how you would carry out the whole research? Are you short of time or panicking about missing a deadline? Are you unfamiliar with the work assigned by your tutor? Whatever it is ProfEssays.com is always there to serve you.


ProfEssays.com is a team of professionals that provides excellent quality custom essay writing services. Whatever the subject/topic is, our well qualified professionals are there to make sure you have your work within the deadline. Whether it is any kind of essay or a term paper, ProfEssays.com ensures the best quality work at reasonable rates. Order your paper now, as our professionals are well aware of the issues related to academic or professional works, thus you can be sure of having quality works without being worried about plagiarism, missed deadline or low quality. ProfEssays.com follows the client's instructions as it is and provides you 100% quality work according to your needs.
Selecting Topic for Research in Economics
Follow such steps:
Brainstorming: No matter whether you are conducting the research in group or alone, this is the most important step. Brainstorm to get the topics (at least 15) the group (or you, for that matter) is interested in. This will give you the topics for research in economics.

Narrow Down: For narrowing down you need to give the topics that came out as a result of brainstorming a second thought. Get at least 8 topics in this way.

Apply specific criteria on the topics that came out as a result of narrowing down. Select two or three (not more) topics that pass all of the specific criteria.

Identify the Gap: Now it is time to go through the existing literature and find out the gap. Once the gap is identified, the researcher can make the final selection of whichever topic he/she finds interesting.
This is how the researcher can have a topic for research in economics which will not only be worth going for but will also be fun for the writer to conduct research on.
Topic Suggestions
Following are a few broad suggestions for topics for research in economics:
Major causes of rise in world oil prices

Different phases of economic development

Economic crisis – reasons and remedies

Effect of unemployment on economic growth in [any] economy

Relationship between proper tax policies and economic development
Looking for an exceptional company to do some custom writing for you? Look no further than ProfEssays.com! You simply place an order with the writing instructions you have been given, and before you know it, your essay or term paper, completely finished and unique, will be completed and sent back to you. At ProfEssays.com, we have over 500 highly educated, professional writers standing by waiting to help you with any writing needs you may have! We understand students have plenty on their plates, which is why we love to help them out. Let us do the work for you, so you have time to do what you want to do!