Lesson 7: How to Proofread Your Own Work
Objectives:
To enumerate different techniques used when proofreading your own work
To discuss helpful tips that will increase your proofreading skills
To delineate the main difference between proofreading the work of others and your own work
Quick Navigation through the Lesson 7: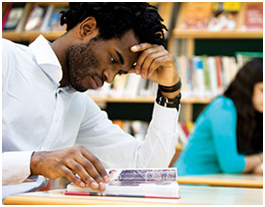 While proofreading is a challenge in general, it is often more difficult to proofread your own work than the work of others. This is because you are more attached to certain concepts and ideas within the work—it can be more difficult to keep an editorial frame of mind when you know the intent behind the writing.
In this lesson, we'll be discussing different techniques that will allow you to become an excellent writer by proofreading your own work well.
Give It Time
Unlike when you read other people's work, in this case you are very, very, very familiar with the subject. Just as staring at a painting too closely can keep you from appreciating the bigger picture, being fully immersed in your work from the writer's standpoint often hinders you from employing your eagle-eye proofreading skills. Give the work (and yourself) time to breathe for around 15 to 30 minutes before you begin proofreading.
It's also a good idea to maintain intervals between revisions. Proofreading your own work often entails switching between "writer mode" and "proofreader mode"—this switch in states of mind often takes time. You should be able to sink into the kind of mindset for each, according to what you're doing. This allows you to perform well and to do your best with each of the tasks.
Detach
When proofreading your own work, the main thing is to start reading the work from the point of view of your audience: pretend that you are reading the work for the first time. Is it still understandable? Is it clear? Is it cohesive?
Furthermore, detachment allows you to make cuts in paragraphs and to rearrange certain aspects of your work without becoming defensive. It also allows you to make sound decisions when it comes to what needs to go and what needs to stay—like all the things that we create, we often experience severe attachment and tenderness toward our writing and so deciding to change things, even if it's for the better can be difficult unless we're able to (even if only for a while) detach ourselves from the work.
Be Merciless
This tip sounds painful, but all it means is that you should work on your own writing as you would someone else's—if a paragraph is poorly written, say so; if the work is badly organized, note down that you need to change that part. This is very important because although it means more work for you (in this case, both as the proofreader and the writer), it also means that the work will turn out better—thus, meaning you will be able to up your skill level both as a proofreader and as a writer. Furthermore, unlike with proofreading other people's work, the output in this case will be directly associated with you as a writer. Because of this, you should be extra stringent and fastidious with the quality of the work.
[WpProQuiz 218]
In this lesson, we were able to discuss some of the most important tips when it comes to writing. By doing this, we were able to look at what it takes to proofread your own work and how this can be beneficial for you and your written work.
Up next we'll be learning how to copyedit our own work—we'll be discussing different techniques that we can employ so that we are able to come up with quality work, despite being both the writer and the copyeditor. Keep reading!
Looking for an exceptional company to do some custom writing for you? Look no further than ProfEssays.com! You simply place an order with the writing instructions you have been given, and before you know it, your essay or term paper, completely finished and unique, will be completed and sent back to you. At ProfEssays.com, we have over 500 highly educated, professional writers standing by waiting to help you with any writing needs you may have! We understand students have plenty on their plates, which is why we love to help them out. Let us do the work for you, so you have time to do what you want to do!