Tuition Fees In England Not to Rise Any Further

Deputy Prime Minister Nick Clegg says that there is absolutely no need to raise tuition fees any further. Under fire from Labour and the general public, Clegg (whose Liberal Democratic campaign promised not to increase tuition fees) has been berated again and again for the recent triple increase of tuition fees in England—now up to 9,000 pounds.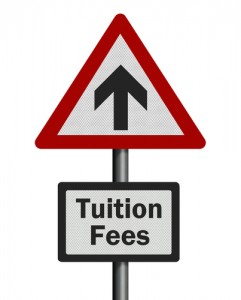 Hariet Harman, the deputy Labour Leader confronted Clegg in a conference in Commons last week. She says that while Clegg insisted on backing the raise in tuition fees because the government could allegedly not afford not to, the former departmental special adviser has admitted to the government getting its math wrong and that this move has actually raised the tax all over the country. Rumors have been circulating that the tuition fees are to rise again to be able to cover this incompetence—and that this will affect not just parents but also students availing of state loans.
Clegg dismissed these figures and claims and in turn accused Harman and Labour for "political mischief" over insubstantial evidence. He says that there is absolutely no need to raise tuition fees any further and stands by his previous stand that the government only did what it had to in increasing fees. Furthermore, he adds that one of the safety nets they put out for this was removing the limit to students applying to all universities in Britain—whether English natives or foreign students; there are enough enrollees for everyone to be able to get by and for tax and student loans to remain the same.
The deputy prime minister hit back hard at Labour, saying that under the new system someone earning 24,000/year would be paying 22 pounds/month for student loans as opposed to 67.50 which was the monthly rate in the previous system. Nick Clegg asks Labour why enrollments have gone up, despite their earlier protestations that the new system would discourage students from attending university? He asks them why they hadn't before been able to raise the applications from students coming from disadvantaged backgrounds before—if they truly believed that their old system was better? He goes on to ask them why their critique has come now and not beforehand when something could've still been done about it, if they really had wanted to help out.
Labour refused to reply to Clegg's questions.
He further stated that there was absolutely no need to raise tuition fees further and that they would not, in fact, rise any further so long as he can help it. Mr. Clegg goes onto say that he knows a lot of people feel let down about him supporting the raise in tuition fees after he campaigned against it and won on the student vote: this is why, he says, he is going to do everything he can to make the system even better and more advantageous for the students.
Nick Hillman, a former conservative political aide is calling Nick Clegg's bluff—he recently advised universities minister David Willetts over tuition fees, saying there is a huge gap in the funding which the present administration wasn't able to predict: he says that the system has to re-thought again because sooner or later, it would be out that the government got the math wrong and something needs to be done about it to protect the students. Ed Milliband, head of Labour has hinted at a new proposed tuition fees program which they plan to implement before the next election.
An attractive offer from Labour could be dangerous for the Liberal Democrats, who fought and won the 2010 elections by banking on axing tuition fees: a promise Nick Clegg was unable to keep. Analysts and commentators say that at this point, luck could still swing both ways depending on how the situation develops—and of course, whether or not the rumored gap in finances does or doesn't exist.
Looking for an exceptional company to do some custom writing for you? Look no further than ProfEssays.com! You simply place an order with the writing instructions you have been given, and before you know it, your essay or term paper, completely finished and unique, will be completed and sent back to you. At ProfEssays.com, we have over 500 highly educated, professional writers standing by waiting to help you with any writing needs you may have! We understand students have plenty on their plates, which is why we love to help them out. Let us do the work for you, so you have time to do what you want to do!