Top State Schools Struggle to Settle Tuition Policies
Leading desirable schools in the states of Michigan and Colorado are looking for a good policy to apply when it comes to students settling in-state tuition when the students have either moved away or come from different home states. Settling this might save students more than $100,000 overall in student debt. The key to this is finding a good way for out-state students to establish residency before they get accepted into school, making the in-state policies apply to them. However, this is proving to be a challenge as states on the east coast have recently tightened their regulation of state changes: a lot more is needed than just car registration or a driver's license, these days—students have to establish more than 1 year of residency through bills, receipts and other documents. Recent research has shown that along with this, you also need to establish that you're financially independent from your parents who don't live in the state. This makes it very difficult for college kids whose parents pay for or help them out with their tuition.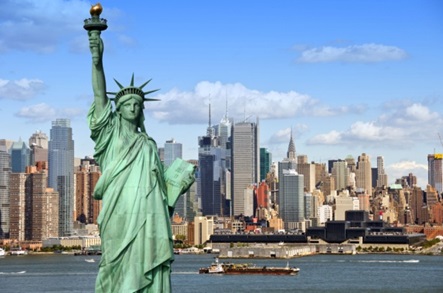 The big question on everyone's minds: is that really all it takes?
For example, Jake Wells, a student from Washington who left to attend the University of Colorado Boulder had a lot of things on his mind during his first year of college: changing states was definitely the last of those things. However, as his years at the university progressed he noticed that more and more of his classmates were making this move—and availing of huge tuition price cuts. However, no matter how many times he applied for residency in Colorado, he was never able to get it. When he asked his classmates how they'd gotten residency, they all said that they had either a parent, family friend or lawyer helping them. It was because of this that Jake started In-State Angels upon graduation in 2011—the agency aims to help out-state kids gain residency through legal means by acting as the middle man between the kids and the state.
A recent development on university websites is the existence of a separate page which helps students understand in-state and out-state policies regarding tuition. There are also websites on the topic that were set up by state bodies, such as the College Board website or Finaid.org.
Mr. Wells says that the biggest antagonist when it comes to settling tuition policies for students who've undergone a change-of-state isn't the state but the schools themselves. He urges universities to settle and solidify their policies. Since opening In-State Angels three years ago, he's noticed that most universities are very hesitant to forego tens of thousands of dollars in tuition fees so that if you don't deliver an over-average residency package, even if your state of residency hasn't changed, the universities can still choose not to honor this. This is why, he says, all of the documents and proposals that In State Angels submits for reviews are at least 300 pages long.
University administrators have had a number of responses to this claim. Deana Williams, who coordinates the residency papers at the University of Austin at Texas says that this is ridiculous as the main goal of the registrar at universities is to try and help students. Far from playing games or trying to be gate keepers, she says that the universities simply follow policies that are already in place.
Jim Rawlins, the director of admissions at the University of Oregon says that the entire thing scares him—he says that Mr. Wells is making claims to something that he doesn't see properly and this can be very dangerous, especially if he is leasing these services. Mr. Rawlins says that he was baffled by the entire ordeal, although he does agree that students need to be in the know if they're going to be applying for state residency.
Michael Olivas, professor of Law and an expert at in-state residency from the University of Houston says that the tightening of requirements should be seen as something that students welcome and try to keep up with as opposed to something they seek to defy. He says that students should, instead of hiring different agencies or lawyers, read the rules and do their best to follow them. On a practical level, he says that universities can't completely rule out the existence of agencies and third parties because people who have the capacity to afford that kind of service will always have the option of utilizing their resources. What they should do instead, he advises, is tighten and settle the clarity and specificity of their tuition policies for both in-state and out-state students.
Looking for an exceptional company to do some custom writing for you? Look no further than ProfEssays.com! You simply place an order with the writing instructions you have been given, and before you know it, your essay or term paper, completely finished and unique, will be completed and sent back to you. At ProfEssays.com, we have over 500 highly educated, professional writers standing by waiting to help you with any writing needs you may have! We understand students have plenty on their plates, which is why we love to help them out. Let us do the work for you, so you have time to do what you want to do!