The University of California Berkeley Launches New Online on Happiness

Throughout the years, one of the biggest flaws of online learning has been conflicting information and the quality of the sources—a search on "happiness" using Google comes up with 75 million hits, 40,000 of which are online courses that attempt to teach students how to be happy. The choices can be overwhelming and a lot of those with the most popular titles are misleading in their quality and content—thus, leaving most people searching for happiness discouraged and keeping them from finding what they're looking for.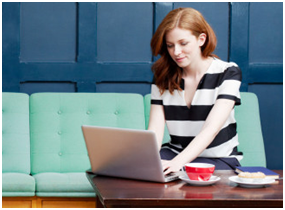 It was this need that The University of California Berkeley's Greater Good Science Department (GGSC)—a division dedicated to promoting social change, happiness and general well-being—decided to address when they launched their new online course. Headed by Dacher Keltner, a psychology professor at UC Berkeley who is also the author of the book Born to Be Good, the class aims to use this new, online platform to educate the public about what it takes to lead a happy, meaningful life.
Professor Keltner is professor-emeritus and the co-founder of the GGSC. When asked about the program, he states that this is something that he's wanted to do for a long time. As a professor of psychology, he says that he's witnessed this kind of complaint among many of his students: he says that the problem isn't so much a lack of available information, but a hunger for information that is reliable and that comes from the desire to help, something which requires extending one's expertise to the party in need.
This class was originally launched about a year ago—a long time, in internet-time—but has only recently started to "take off". Last fall, there were 400 students on the waiting list for the 200-seat class. Professor Keltner says that he is overwhelmed by these numbers: while he knew there was a need for it, he didn't think that so many people would be interested in it and willing to take it. Because of this new demand, a revamp and improvement of the class is in the works for this coming fall; this new curriculum is going to be created to accommodate more students and to touch on a wider variety of aspects of happiness.
Together with neuroscientist Emiliana Simon-Thomas, Professor Keltner is going to bring a wealth of information about psychological health and well-being to the class's already great curriculum. This Massive Online Open Course (MOOC) is going to be based on Professor Keltner's undergraduate course on positive psychology, with added bonus information.
Professor Keltner goes on to explain a little about the course's curriculum and coverage, saying that basically positive psychology is rooted in the belief that a person's happiness very heavily hinges on strong social ties and good connections with other people. In the new version of the course which has been entitled the Science of Happiness, they're going to be focusing on teaching kids about empathy, how to keep in touch with their peers, establishing good ties with people and getting over difficult or traumatic experiences.
They've also invited leading psychologists and scientist to become guest speakers for some of the topics which are a little out of Professor Keltner's and Ms. Simon-Thomas's professional range—these guests include but are not limited to Sonia Lyubomirsky, Rick Hanson and Barabara Frederickson.
Since the announcement of this revamped 8-week course, more than 30,000 people have already enrolled for the class. The GGSC has made room for at least 100,000 students to sign up.
Another one of the class's goals is to help students filter through all the information about happiness online: what works and what doesn't? What are good sources? Which ones aren't reliable? Ms. Simon-Thomas states that the course is based heavily on solid happiness evidence and research—after all, she says, her background is in neuroscience—and that is what sets them apart from other courses that claim the same thing. They've also included a journal and self-tracker that students will update as the course progresses and they begin to apply what they've learned in the class to real life.
The Science of Happiness MOOC is set to run this September.
Looking for an exceptional company to do some custom writing for you? Look no further than ProfEssays.com! You simply place an order with the writing instructions you have been given, and before you know it, your essay or term paper, completely finished and unique, will be completed and sent back to you. At ProfEssays.com, we have over 500 highly educated, professional writers standing by waiting to help you with any writing needs you may have! We understand students have plenty on their plates, which is why we love to help them out. Let us do the work for you, so you have time to do what you want to do!