The United States Makes Moves to Simplify Financial Aid for Students
A recent article by the New York Times showed that the Free Application for Federal Student Assistance (FAFSA) form which contains more than a hundred questions about educational attainment, income and financial assets can be simplified so that students only have to answer two questions to determine whether or not they qualify for financial aid. The FAFSA's main goal is to get more low-income students into college by providing them funding via programs, most popularly, they offer the Pell Grant which offers financial compensation and support with a low-return policy. That said, the complexity of the form becomes a problem as it turns a lot of high school graduates from low-income backgrounds off—a survey conducted last year on FAFSA's Twitter account showed that the more than a hundred questions about (often) non-existent assets pains the students both on an emotional and intellectual level.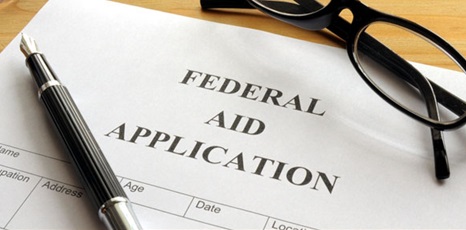 The study also showed that simplifying the form would boost student interest and participation by as much as 25%. Furthermore, when previous grant holders were reviewed, the study showed that whether or not a student has a lot of assets hardly changes the amount given to them as the Pell Grant is awarded based on what the student needs and whether or not the student shows a lot of promise—not whether or not the student has a lot of assets. The Pell Grant also only qualifies students with an upper limit of $60,000 worth of income a year, meaning the FAFSA form isn't even needed to determine eligibility. The $60,000 income ceiling comes exclusive of tax, meaning that the ceiling is actually even higher than stated and already controls for the financial variable.
Lately, the US Department of Education has been looking for a way to simplify the form in the interest of making student aid more desirable, feasible and convenient. Some schools have suggested coming up with school-specific forms but this is a big problem as this is exactly how FAFSA began in the first place: specialized financial aid forms decentralizes loan applications and becomes very difficult to monitor, let alone screen. Most education officials and the heads from major colleges and universities throughout the US agree that a unified form is still very important both with the efficiency and effectiveness of considering applications from students. However, the form has to be very simple. The survey showed that most people agree that the form only has to ask two questions: first, how much their yearly salary is and second, how many members they have in the family—this looks into whether or not they need the aid, how much they need and also how willing they are to pursue their studies.
FAFSA agrees that this might be the answer to the lack of student participation in federal financial aid for students. However, they are looking into other factors like additional funding for the Pell Grant and re-evaluating the block of schools that use FAFSA. They want to expand but still keep everything under wraps: one important thing is that, should there be an influx of applicants, they will be able to handle the volume both on human resource and financial levels. The Department of Education urges schools to sign up and make their students eligible for FAFSA: now that the form is going to be simplified, the Pell Grant offers numerous benefits that by far, outnumber the costs and inconveniences. FAFSA hopes to implement the new form by 2015.
Looking for an exceptional company to do some custom writing for you? Look no further than ProfEssays.com! You simply place an order with the writing instructions you have been given, and before you know it, your essay or term paper, completely finished and unique, will be completed and sent back to you. At ProfEssays.com, we have over 500 highly educated, professional writers standing by waiting to help you with any writing needs you may have! We understand students have plenty on their plates, which is why we love to help them out. Let us do the work for you, so you have time to do what you want to do!