Teachers Bring In Food & Supplies for Students in Need
According to a report by the National Association of Schoolmasters Union of Women Teachers (NASUWT) on their annual conference which was released a few days ago, most teachers in the UK bring "personal" food to school in the mornings to be able to provide breakfast for students who can't afford their own food and thus, don't have the energy to go through the class day.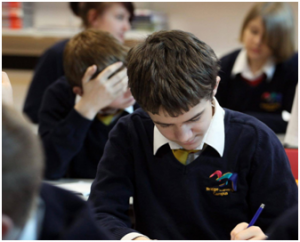 According to the report, 80% of teachers have taken to caring for their students beyond their roles as educators—more than just providing free breakfasts for their pupils, some teachers have gone so far as having given them firewood for their bedrooms in the winter. This was as a result of extreme lethargy of the pupils due to the inability to sleep given the lack of heat in their homes.
Geoff Branner, the pres
ident of the union and a special education teacher in Oxfordshire says that helping their pupils to the best of their extent is the humane thing to do and he is glad that so many educators throughout the country are willing to go the extra mile to help their students stay in school—although he does express worry at the sustainability of their efforts.
55% of teachers have made payments on behalf of their students who were unable to pay for school fieldtrips because they felt that the students would be missing out on important educational experiences; 27% of teachers in the UK have gone so far as to offer shelter to those who have recently lost their homes.
During the NASUWT annual conference in Birmingham over the Easter weekend, a food and supplies bank was set up to help sustain and cover the costs of these efforts. These provisions were split into four according to the four most impoverished divisions in the West Midlands area.
During the conference, a couple of teachers (who wish to remain unknown) spoke up about their experiences—one shares that she has gone so far as letting a student use her shower; due to the loss of water in the student's home, the said pupil was suffering from poor personal hygiene and was being bullied for it. Another teacher says that he gave some of his clothes to a pupil who couldn't afford to buy clothing for the winter—a concern which 82% of the teachers at the conference (and in the report) also shared.
A pressing concern which was also brought up was the effectivity of uniforms—while its main goal is to equalize the playing field with regard to clothing, this premise seems to have become null and void as 58% of pupils can't afford to buy uniforms. 77% of teachers have shelled out personal funds to help their students buy school uniforms.
Another teacher expresses the importance of teachers taking up these measures to help. She says that it is difficult and that it definitely puts personal strain on their funds but that they can't rely on the government to do anything—it's time for teachers to take measures into their own hands. She further states that through these efforts, they are combating the dreadful possibility of developing a labor force of people who are cynical and uneducated. In these harsh times, she says that it is of utmost importance that they are there for their students.
The results of the conference as reflected by the report include a survey taken of the attendees of the NASUWT annual gathering. The most popular choices of solutions for the sustainability of this self-funded kind of aid teachers are giving students are as follows: setting up breakfast clubs in schools (64%), tackling parental employment (61%), requesting for an increase in funding for schools (57%) and creating a parental support services program (55%). Among these measures, NASUWT has decided definitely on the first option, pooling together resources to be able to make these breakfast clubs free.
Looking for an exceptional company to do some custom writing for you? Look no further than ProfEssays.com! You simply place an order with the writing instructions you have been given, and before you know it, your essay or term paper, completely finished and unique, will be completed and sent back to you. At ProfEssays.com, we have over 500 highly educated, professional writers standing by waiting to help you with any writing needs you may have! We understand students have plenty on their plates, which is why we love to help them out. Let us do the work for you, so you have time to do what you want to do!