Schools Develop Curriculum Against Cyberbullying
The Facing History School in New York City has developed a unique new program geared toward eradicating the phenomena of cyberbullying—both on their grounds and outside it. Their new curriculum aims to inculcate within their students a culture of community, responsibility, prudence, participation and individual strength. The school developed the new program in partnership with Facing History and Ourselves, a professional development organization which focuses on developing progressive curriculum that is geared toward personal and academic growth.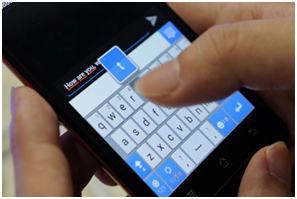 Cyberbullying is the phenomena in which severe and often anonymous degradation of a person's self-esteem, morale and reputation are harmed via malicious comments, posts and graphic representations on the internet. Student Dayanara Romero, 17, experienced bullying during her sophomore year. Now a senior, she recalls her experience in support of The Facing History School's new curriculum, saying that the really terrible thing about it was that the names were being listed on the internet, garnering likes and comments—not just spreading the information itself but also encouraging people to chime in. The really terrible thing about using social media as a bullying tool, Ms. Romero recounts, is that even people who don't know you are able to form an opinion about you: they think you are who people say you are. She says the organizers of this new curriculum have reached out to her and have since held meetings which she believes have helped her heal and extend her help to other people who might be going through the same ordeal in school.
The curriculum's execution consists of a period of advisory wherein each grade level focuses on a different aspect of maladaptive human behavior, touches upon how it has to do with cyberbullying and what corrective measures can be made to overcome it. For example, in one history class, Mark Otto, The Facing History School's assistant principal was discussing Human Trafficking. He makes it relevant to the students in the classroom by stating that more than just a heinous crime, human trafficking is something that can be prevented, if only we take care to become more aware of our surroundings and the way that we treat other people. He links the two phenomena by mentioning the presence of a perpetrator, control, power and a victim—all of which are factors that we can do something about.
Another unique feature of this new program is that the teacher handling each advisory class doesn't change: they progress with the students and are able to form strong ties with the students, seeing them throughout their education at The Facing History School. Daniel Braunfield, program associate for special projects at Facing History and Ourselves, says that the new curriculum really focuses on taking time out of your day to reflect on human phenomena, behavior and how these things can be affected by our willingness to open ourselves up to change.
One advisory period, for example, consisted of students watching a video about a young family in the 1960s—the young girl watched her parents attack school busses. Jeffrey Galaise, The Facing School's special ed coordinator and a teacher of English and History, says that more than just focusing on cyberbullying, their program wants to teach their students how to stand up for equality and wants to ingrain in them the desire and ability to speak up against injustice. He goes onto say that the final product of their curriculum is empathy: they want their students to be able to feel for others: a lot of the time the best way to get there is through indirect subject matter found in the arts—stories, films, poems.
However, the program also employs some methods that are definitely more direct. During some of the advisory periods, they study cyberbullying case studies and point out what could've been changed to affect the outcome of the case. Mr. Braunfield goes on to say that the truly fascinating thing about cyberbullying is that it doesn't happen face-to-face; in most of the cases studied, the perpetrators and the victims had almost amicable interactions in real life which created a dissonance between the online social life and the incarnate social life. Mr. Braunfield says that on all accounts, cyberbullying is something deeply traumatizing that can be prevented through different simple tweaks in behavior. He and the rest of the faculty and staff at The Facing History School have decided to take on this ordeal.
Looking for an exceptional company to do some custom writing for you? Look no further than ProfEssays.com! You simply place an order with the writing instructions you have been given, and before you know it, your essay or term paper, completely finished and unique, will be completed and sent back to you. At ProfEssays.com, we have over 500 highly educated, professional writers standing by waiting to help you with any writing needs you may have! We understand students have plenty on their plates, which is why we love to help them out. Let us do the work for you, so you have time to do what you want to do!