School Puts Character Before Exam Results

The Bedford Academy has become the pioneer academy for showcasing how to teach students not just to excel in academics but also to develop their character. The school's unique platform which puts character before academics (although they also believe that the two go hand-in-hand: academics show developments in character) has 7 basic values which the students are awarded during their stay—grit, zest, optimism, social intelligence, gratitude, intelligence and self-control.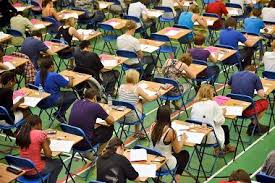 Emma Orr, the deputy principal at Bedford was the person responsible for choosing these values. She says that the process of choosing different attributes was tedious and took more time than they'd expected (they reviewed different success stories, different teaching methods, different studies) but in the end they arrived at what she believes are the values that will make a difference in their students' lives. These, Ms. Orr says, are the things which will make Bedford kids succeed.
Bedford is a pioneering UK branch of KIPP or the Knowledge Is Power Program that currently runs in the United States. KIPP is the framework upon which Education Secretary Michael Gove based his "free schools system" which seeks to help disadvantaged students learn by equipping them to be able to deal with difficult situations.
The Bedford Academy is located in a deprived urban area and was initially put in place to take the place of a failing secondary school. The application of KIPP's framework has been good, so far. The core values are "earned" by accumulating stamps on a passport which each student is given at the beginning of their stay at the Bedford Academy—for example, a student who makes an effort to help other people without being told to would get a stamp for social intelligence and a student who doesn't cheat even when given the chance (or when other people cheated) would be given the stamp for self-control. The accumulation of stamps allows students to work their way up to a bronze, silver, gold or platinum status which culminates in a certification of character at the end of their stay which they can show to future employers and/or educators.
Tristam Hunt, Labour's Shadow Education Secretary says that the system is amazing because it is able to address most educational issues by tapping into drive—it motivates people to do things themselves which he says will create more rounded and grounded young people who will be more than prepared for the rigors of the 21st century workforce.
James O'Shaughnessy, former policy adviser to the Prime Minister has also praised the program, saying that people are mistaken to put academics and character-building on opposite sides of the spectrum. He points to the Bedford Academy as proof of this: character helps academic performance. He also says that the education at Bedford is very stringent and is rigorous—they took care that their focus on character wouldn't water-down the quality of education but in fact, would emotionally prepare them for these rigors thus helping them succeed. He argues against the common notion that things should be "easier" for young people to get better grades—the focus of "solving the problem" just has to be re-directed elsewhere.
Claire Smith, the principal says that this development is crucial not just as a means of "getting better grades" (which is secondary—and is a concern primarily because of the students' futures, not because of statistical value or status) but as a means of really teaching disadvantaged kids how to deal with life.
The Bedford Academy is sponsored by Harper Trust and the Bedford College. At present, the Bedford Academy is only a middle school/secondary school however, it will begin accepting 11-year-olds for the first time in September.
Jake King, an art teacher at the academy says that the new system has really motivated him to work on his curriculum and to make art and informative for the kids. He says that the new system really helps you think about what it is you want to teach and how you want to teach it. Furthermore, he says that one of the biggest things in teaching art is to develop their skills: something which has become much easier upon the implementation of the KIPP program because the students have become much more attentive in class.
The Bedford Academy has even won the praise of Ofsted, the education system's watchdog—in the Ofsted report, the school is commended for its innovative approach on education.
Looking for an exceptional company to do some custom writing for you? Look no further than ProfEssays.com! You simply place an order with the writing instructions you have been given, and before you know it, your essay or term paper, completely finished and unique, will be completed and sent back to you. At ProfEssays.com, we have over 500 highly educated, professional writers standing by waiting to help you with any writing needs you may have! We understand students have plenty on their plates, which is why we love to help them out. Let us do the work for you, so you have time to do what you want to do!