Review Body Says That Teachers' Holidays Are To Remain

Education Secretary Michael Grove's proposal to lift the clause limiting how many hours teachers can work and stating that they are required to be given time for the holidays has been rejected by the School Teachers Review Body (STRB). While Grove believed that this would help make the educational system more professional and efficient, the STRB said that this clause was unreasonable and would cause the abuse of teachers. Grove tried to argue that a system without restrictions could give students the option of learning more—that they could stay in school and study more if they wanted to. He said that this would also encourage more extra-curricular activities because there would always be someone around to supervise the students.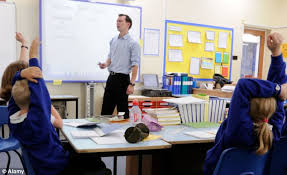 The STRB met this proposal with a resounding no. They told Mr. Grove that teachers also need time to rest—they said that teachers don't earn a lot and most schools don't have a very big budget to compensate teachers for the hours which they are currently doing. They ruled that Mr. Grove's suggestion would be impractical as well as too much to ask from overworked teachers. They also said that in a survey they conducted last year, most teachers take their time off during holidays to organize their lesson plans and prepare their minds for the next days. Taking this away from them would be abuse, the STRB said.
Christina Blower, the general secretary of the National Union of Teachers said that this is a huge triumph for teachers. She says that ideas like Grove's open up the community of teachers for greater abuse. She commends the STRB for recognizing teachers' rights. Mary Bousted of the Association of Teachers and Lecturers said that proposals like Grove's are what truly undermine professionalism—she says that his proposal failed on all counts of trying to persuade the board that he was raising the standard of teaching because it was unreasonable. She also said that she is very happy that the STRB was taking into account the hard work and long hours that teachers put in, both during and after school hours.
Although, the STRB recognizes that Grove's proposal did have some valid points as well—they granted him permission to remove from teachers' contracts a list of 21 things that teachers aren't allowed to do: these include photocopying, putting up displays and exam invigilating. This decision however angered UNISON which is the body responsible for classroom assistants: they said that this decision will result in the loss of jobs for support staff.
John Richards, UNISON's national secretary said that teachers should be given the same importance but they haven't—teachers are expected to chase kids, collect money and do bulk photocopying. He insists that this is the true problem with education and the government: they don't value teachers—you would never expect a doctor to do the diagnosis, the surgery and then come out of the operating room to write the prescriptions, collect money and file and photocopy the discharge instructions.
Looking for an exceptional company to do some custom writing for you? Look no further than ProfEssays.com! You simply place an order with the writing instructions you have been given, and before you know it, your essay or term paper, completely finished and unique, will be completed and sent back to you. At ProfEssays.com, we have over 500 highly educated, professional writers standing by waiting to help you with any writing needs you may have! We understand students have plenty on their plates, which is why we love to help them out. Let us do the work for you, so you have time to do what you want to do!