"Real Life" Math Curriculum Implemented Throughout the UK
A new math core curriculum is being introduced this September—this centers around teaching students practical math in an effort to keep them from dropping the subject at age 16, when the students are given the option of choosing their subjects.
Up to 5,000 students are going to be taking the qualifying tests for these "real life" core math lessons. Among developments in these lessons are understanding financial investments and analyzing economic trends. The number of students who are going to take this new class is expected to quadruple over the next few years with an expectancy of 200,000 pupils by the year 2016.
The new curriculum is designed to get 16 to 18-year-olds interested in math and to keep them studying the subject even in sixth-form. Educators say that even if they decide against taking a full A-level in the subject, at least it will give them more knowledge and will keep them from giving up math entirely.
This move was a response to two things: first, to the high dropping rate of math subjects in sixth-form and A-levels and second, the fact that a survey showed that large numbers of schools in the UK send kids off to university and the workplace with lackluster math skills—furthermore, the UK is lagging significantly behind other countries when it comes to the math skills of their students. In 2013, more than 580,000 kids in the UK took GCSEs in math and only 82,000 (or 14.28%) were able to take it at A-level.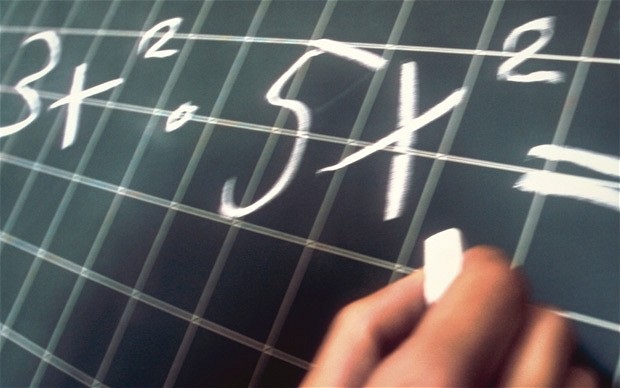 Contrasted with the selections made by students in other countries, these numbers are dismal. For example, in countries including the Czech Republic, Estonia, Finland and Korea 50% of the student population kept studying math throughout their secondary education. In Japan, this number is at an all-time high with 85% of students taking math all the way until they head into university (sometimes, even after).
Elizabeth Truss, the Education Minister, said that too many kids drop math as a core subject at the age of 16 and this severely limits their career options. She chalks this up to the fact that not a lot of thought and effort has been put into making math fun and practical. Kids don't know why this will help them in the future and it becomes seemingly useless to them. These new core math subjects will fill in that gap between math and usefulness, giving young people the chance to perform better at school, get better jobs, earn better salaries and ultimately, attain a better quality of living. Their main goal is to have a majority of students taking A-levels in mathematics by 2020.
She says that they want to change the question on kids' minds when they think of sixth-form and math: instead of asking themselves whether or not to take math but rather which math to take. The class is currently targeted toward students that gain A, B or C grades in their math GCSEs but don't take the subject at A-level.
So far, more than 178 schools and colleges have gotten on board with the new qualification. The course includes 180 learning hours or two and a half hour lectures per week. It covers the full range of math subjects—while the class is new and puts a fresh spin on math, it also plans to retain the basic things that kids need to know such as algebra, ration, proportion and rates of change as well as geometry, probability and statistics.
The new curriculum will have the same 20 percent minimum as the A-level courses to be able to train students to achieve at a better capacity. The Department of Education is going to be taking a survey after the first round of administrating this new "real life" math curriculum to see how the qualifier can be improved in years to come.
Looking for an exceptional company to do some custom writing for you? Look no further than ProfEssays.com! You simply place an order with the writing instructions you have been given, and before you know it, your essay or term paper, completely finished and unique, will be completed and sent back to you. At ProfEssays.com, we have over 500 highly educated, professional writers standing by waiting to help you with any writing needs you may have! We understand students have plenty on their plates, which is why we love to help them out. Let us do the work for you, so you have time to do what you want to do!