Raising the Bar for Basic Education

Helen Casey, the director of the NRDC (an organization which helps in raising adult literacy and numeracy) said that the biggest problems they're facing isn't with the students but with the teachers—she says that teachers need training. It is a huge misconception, Casey says that if you can do something, you can teach it. She says that college graduates without units in teaching are often allowed to teach depending on what their university major was. She says this completely ignores teaching as a method and that teachers really need to undergo training if they're going to do anything about the standard of western education.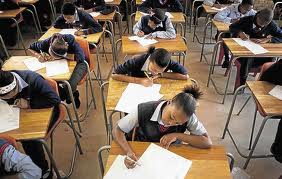 Her plea has reached the ears of several officials in the government as well as the educational sector. However, not all opinions were in agreement with her—a lot of officials have said that training teachers when they have already completed tertiary education seems needless and like a waste of money. Casey says that despite the conflict in the situation, she is glad that people are at least talking about the issue.
The governments of Britain and Northern Ireland have already sent out a decree that they will be awarding university graduates who decide to teach in further education with 10,000 pounds. They will also be giving universities 20,000 pounds if they hire specialized teachers and 30,000 pounds if they are able to share their resources with neighboring schools. When asked to comment on this development, Casey says that while it is a very good policy to implement, the problem is that it only pertains to further education.
She further stresses that while that is important as well, it is more important to educate people who aren't good at what they're doing yet. She says a bigger part of the problem is that now the competent college graduates will be teaching further education as opposed to basic education: she mentions that a study conducted in the USA, Britain and Northern Ireland have shown that a huge number of teachers hired for foundational education didn't even graduate from math or English courses—a number of elementary schools in the UK have been hiring graduates of vocational math courses to teach fundamental math principles.
She states that what needs to be done is that the budget for basic education needs to be ring-fenced—she says that while a vocational course might have provided someone a good basic understanding of math or English, it is one thing to know how to do something and quite another to know how to teach it. She is requesting that the government set aside funding for adult math and English education: she says that training basic education teachers will definitely improve the state of education. Harvey Young, the director of NCC Skills (which provides math and English qualifications) agrees with her—they hire only full-time specialized math and English tutors. Young says that the only students can be given quality education is to make sure that teachers have quality education to give.

Looking for an exceptional company to do some custom writing for you? Look no further than ProfEssays.com! You simply place an order with the writing instructions you have been given, and before you know it, your essay or term paper, completely finished and unique, will be completed and sent back to you. At ProfEssays.com, we have over 500 highly educated, professional writers standing by waiting to help you with any writing needs you may have! We understand students have plenty on their plates, which is why we love to help them out. Let us do the work for you, so you have time to do what you want to do!