China Punishes Cheaters With Prison!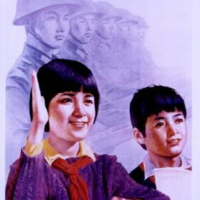 Chinese Court has recently incarcerated eight parents and teachers who resorted to tricks to help children during the entrance exams. Imprisonment terms vary from six months to three years. The defendants were found guilty in getting hold of state secrets.
Three groups of adults were caught trying to help children pass their exams in one of the Chinese schools.
The first group, composed of parents some of whom work for local authorities, persuaded the teacher to fax them the questions after the exam started. After this, six University students were tasked with answering them. The correct answers were then re-communicated through the headphones of the pupils' hands-frees.  Moreover, the teacher also confessed to have been systematically compelled to write essays and research papers for the kids of the local high-ranking officials.

The second group resorted to even more sophisticated means. As reported, one of the adults paid the boy who passed the exam together with his son to copy the questions with the mini-scanner. The transmitted questions were answered by nine teachers and then given to both boys.
The third group of "helpers" resorted to sheer bribery: the teacher was paid a few hundred dollars to communicate the correct answers to pupils via the telephone, however this scheme brought an epic fail to the all of the tricksters' attempts. The nearby police squad suddenly heard someone trying to communicate the correct answers through their radios, and the whole fraud was over.
ProfEssays.com keeps you updated with the most curious education news!
Looking for an exceptional company to do some custom writing for you? Look no further than ProfEssays.com! You simply place an order with the writing instructions you have been given, and before you know it, your essay or term paper, completely finished and unique, will be completed and sent back to you. At ProfEssays.com, we have over 500 highly educated, professional writers standing by waiting to help you with any writing needs you may have! We understand students have plenty on their plates, which is why we love to help them out. Let us do the work for you, so you have time to do what you want to do!