Online Summer Semester Offered by Different Countries All Over the World

This year, as online classes grow more and more popular, numerous colleges and universities all over the world have decided to open up their own online classes for summer 2014. From France to Indonesia, these classes have become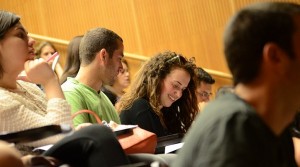 increasingly popular because of their low-cost (no need for transportation or for food) and relatively flexible scheduling. An emergence of diversity in these classes which were originally seen as "vocational" or which were used primarily to self-study or learn soft skills have now progressed into being full-blown classes with curriculum, quizzes and visual aids. They've also gone on to become credible educational avenues through which one can earn certification. More than the geographical diversity of these different schools, the interesting thing about the emergence of these online classes is the diversity of the audiences of the classes as well as the variation in different courses and tracks which they offer.
In the United States, 11 of the top universities have teamed up with 2U, an online education provider that will help them offer summer classes for undergraduate students. A couple of universities in Europe, including Trinity College, Dublin in Ireland and the University of Notre Dame in France have also signed on for this program. The program begins June 9th and ends on August 8th. Most of the classes will be online but there will be one meet-up class which will happen once every two weeks. These classes will have a limit of 20 students per online classroom—the choices for courses ranging from forensics at Boston College to history at Trinity to advanced calculus at the University of Notre Dame. These classes will cost $2,250 per course.
A similar change is occurring in the east—last week, Indonesia's president, Susilo Bambang Yudyohono launched a scholarship program which aims to send Indonesian undergraduates to pursue their graduate studies abroad. The acceptance into the scholarship will be determined by two things: the first is the acceptance to one of Indonesia's top universities and the second is an online course that is going to run for the better part of two months and is going to both test and prepare students' aptitudes for studying abroad. The applications for this scholarship (fittingly entitled The President's Scholarship) are currently ongoing and will be close on April 20th. Mr. Yudyohono says that they aim to send at least 100 Indonesian students abroad. He also adds that this mesh of online and traditional education is going to be (if he can help it) a trend for Indonesia in the coming 10-20 years.
Great Britain has done something similar but for a different market of students—a study issued by Lantra, a skills development and testing body, showed that the UK has an enormous shortage in one of (if not the )most important sectors, ever: agriculture and environmental science. The study showed that the UK would need to educate, train and employ 595,000 new people by the year 2020 to be able to address the shortage in a lot of key areas of these industries. The Lantra publication also mentioned that the problem owes greatly to the retirement of the leaders in these sectors and the lack of any viable successors. This largely owes to the fact that not a lot of students from the more developed, urban areas who have access to a college or university education are very interested in agriculture or more rural industries.
In response to this, colleges and universities throughout the UK have decided to make their environmental science and agricultural courses available to more people, possibly by employing an online course kind of scheme for certification which will require planned field trips at regular but large intervals. The courses are going to be designed to be low-cost and accessible. The curriculums of these classes are still in the planning stages.
Looking for an exceptional company to do some custom writing for you? Look no further than ProfEssays.com! You simply place an order with the writing instructions you have been given, and before you know it, your essay or term paper, completely finished and unique, will be completed and sent back to you. At ProfEssays.com, we have over 500 highly educated, professional writers standing by waiting to help you with any writing needs you may have! We understand students have plenty on their plates, which is why we love to help them out. Let us do the work for you, so you have time to do what you want to do!