Number of All-Through Schools At An All Time High

There has been an increase of all-through schools (schools which teach bother primary and secondary school) all throughout the nation. Education officials predict that all-through schools will become the trend in the coming years. This conclusion is based on statistic provided by a survey of parents, who say that they prefer that their children be at one institution throughout their earlier education.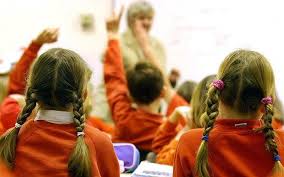 The new all-through system means that students will be at the same establishment from primary school age, usually 4 or 5 (and in the case of some academies which provide nursery school, 2 or 3) up until they leave secondary education at 18. This has been shown to eliminate the dip in academic performance that usually occurs during the transition from primary to secondary schooling as a result of students adapting to their new environments.
Supporters of the new system also stress that this will also allow students to get specialized education because the teachers are able to monitor them through the years. They will be able to help all students develop to the best of their abilities.
The new system is based on high-end private schools which have a similar structure—they usually have corresponding prep schools nearby. Natalie Evans, director of the New School Network , a charity aimed at educational reforms says that more than 25 percent of their project proposals this year were for new free schools built on the all-through system.
She says that setting up new schools is one of the best things that educational reforms have brought up through the years—it gives you the option not just to think about the existing system and how to employ it but how a system in general should work and how you can tweak it to make it better. The New School Network aims to set up a whole new network of schools in the coming years.
89 mainstream all-through schools have been built within the past academic year—15 of which were built by The New School Network. Evans says that the point of the all-through system isn't just to help students perform better, it's also to help them maintain the self-discipline and diligence which is usually founded in primary school but is lost in the transition to secondary school both because of the change in environment and the change in the school systems when the students move.
23 more all-through schools are set to open by September next year. Heyford Park Free School in Oxfordshire opened last year with two classes of reception pupils. In the next few years, they will be opening up enough classes for 840 pupils in primary and secondary education as well as a nursery which will be open for 26 students, per class. Sarah Mc Cready, a member of the school's governing trust says that the all-through system has allowed them to mix ages and levels per class, in accordance with the students' needs and that it's because of this that Heyford's student standing is excellent.
Looking for an exceptional company to do some custom writing for you? Look no further than ProfEssays.com! You simply place an order with the writing instructions you have been given, and before you know it, your essay or term paper, completely finished and unique, will be completed and sent back to you. At ProfEssays.com, we have over 500 highly educated, professional writers standing by waiting to help you with any writing needs you may have! We understand students have plenty on their plates, which is why we love to help them out. Let us do the work for you, so you have time to do what you want to do!