Nottinghamshire Top High School Goes Co-Ed

Nottingham High School, one of the nation's top schools which has become famous for being able to count along its alumni great names such as D.H. Lawrence (esteemed author of Lady Chatterly's Lover), Ken Clarke (the former Chancellor) , Ed Balls (the current Labour Shadow Secretary), Ed Davey (the current Lib Dem Energy secretary) and Geof Hoon (the Labour Defence Secretary), has decided to officially open its doors to female students beginning September 2015 in an attempt to further its progress and growth in the 21st century.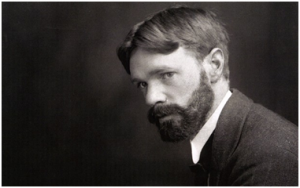 The high school, which has been running since 1513, will begin female admissions at reception and in the sixth-form before eventually co-educating all of its year levels.
This move is one that is made in response to the steadily falling demand for gender-exclusive schools which has been trending throughout the past 30 years. The Good Schools Guide reports that boys schools are now going into extinction—and those that remain either have to abolish their gender-exclusive status lest they fail to remain in business.
Kevin Fear, the headmaster of Nottingham High School (formerly Nottingham Boys' High School) says that the move widens the potential for the school as an educational facility and also as a stepping stone for talented individuals to pursue higher education. He also says that he doesn't deny the fact that opening the school up to more students will also help secure its financial future—although by no means is the move one which was made out of a need for extra funding.
Furthermore, Mr. Fear states that teaching boys and girls separately simply no longer helps them prepare for their future careers—in fact, he says that it could be detrimental to their future professional success as it may keep them from learning important social knowhow about how to co-work with members of the opposite sex. He says that men and women need to work side-by-side in the workplace and training them to do otherwise is a useless endeavor. In a more short-term sense, the headmaster adds that all universities are co-educational, anyway—he goes on to explain that the heads of the elite High School had simply come to the conclusion that the system of gender-exclusive education has become defunct and archaic.
One of the biggest challenges that the school faces is the existence of the Nottingham Girls' High School which is a completely separate institution founded by the Girls' Day School Trust. Prior to this change, the girls' high school has been one of the top choices is Nottinghamshire. They will be competing with the girls' school for the exact same demographic of students—young women living in the Nottingham area. However, Headmaster Fear says that the school is confident that it will be the top choice for female students come 2015 because of its progressive curriculum, notable alumni and security with regard to educational quality. He further says that this move is one that is sure to benefit both Nottingham High and their pupils. He further stresses that these are exciting times for their school and that in an institution that is 500 years old, a change such as this is a welcome breath of fresh air. Mr. Fear does not deny that there may be more changes to come—Nottingham High prioritizes progressiveness of its systems, education and curriculum without compromising its core values, vision and mission. Constant change is the one way in which the school has been able to remain consistently at the top of the education charts throughout the centuries.
Looking for an exceptional company to do some custom writing for you? Look no further than ProfEssays.com! You simply place an order with the writing instructions you have been given, and before you know it, your essay or term paper, completely finished and unique, will be completed and sent back to you. At ProfEssays.com, we have over 500 highly educated, professional writers standing by waiting to help you with any writing needs you may have! We understand students have plenty on their plates, which is why we love to help them out. Let us do the work for you, so you have time to do what you want to do!