More Student Loan Defaults in 15 Years!
While Obama's student loan info scandal grows, The Chronicle of Higher Education has published its findings that offer new insight into the problem.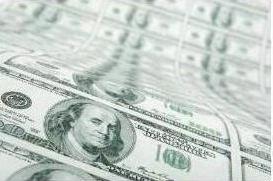 Having studied the data of the repayment of student loans over the last 15 years, the Chronicle has found students are defaulting at rates far exceeding even the daring speculations. Moreover, the amount of defaulted loans only increased over time.
The data for two-year and for-profit colleges is especially worrying, with 40 per cent of the loans defaulting since 1995. The figures are published when the strict federal scrutiny is carried out in for-profit colleges. The investigation was initiated by the Government because of concerns over growing discrepancies between the financial aid drawn and money spent for ends other than teaching. "While for-profits educate less than 10 percent of students, those colleges' students received close to a quarter of Pell Grant and federal-student-loan dollars in 2008", the Chronicle article reports.

In 2009 – 2010 the average for-profit charged about $14,000 in tuition fees while the average community college charged about $2,500. This totals in $50.8 billion worth of loans defaulted by the end of the 2009 fiscal year, compared with $39.1 billion at the end of the 2008 fiscal year.
It is considered that economic recession may have contributed to the increase of defaults, though exact reasons of the tendency have not been revealed yet.
Meanwhile, many experts believe defaulting on student loans will only accelerate, if tuition fees continue to rise and fewer jobs are created.
However, things may not be as bad as they seem. "There are numerous safety nets available for broke borrowers, numerous deferments for specific issues such as unemployment or economic hardship, there's finally a new program called Income Based Repayment that allows borrowers to make payments based solely on their income. The most important is not to think the bankrupt of yourself", said Matthew Barney, Master in Economics and ProfEssays.com economic expert.
As the Chronicle for Higher Education findings point out, defaulting on student loans impends in a variety of difficulties for borrowers, up to barring them from further federal aid and diminishing their chances to get loans, credit cards and jobs. They may also face higher interest rates, and the government may take repayment money from their paychecks and taxes.
The Chronicle has also studied how colleges combat their students' default practice, as well as how for-profit institutions could violate new federal regulations on default rates.
One mystery remains unresolved yet: so what was really such appalling in that Mr. Obama's Student Loan Account that already three education contractors are pleaded guilty? Why this most honest and most transparent American Government indulges into such secrecy? Let us count two and two and make some far-reaching conclusions…
Keep your hand on the pulse of educational life with ProfEssays.com!
Looking for an exceptional company to do some custom writing for you? Look no further than ProfEssays.com! You simply place an order with the writing instructions you have been given, and before you know it, your essay or term paper, completely finished and unique, will be completed and sent back to you. At ProfEssays.com, we have over 500 highly educated, professional writers standing by waiting to help you with any writing needs you may have! We understand students have plenty on their plates, which is why we love to help them out. Let us do the work for you, so you have time to do what you want to do!