Medicaid Eligibility Leads to Fewer High School Drop Outs
A recent report by the National Bureau of Economic Research has found that expanding health care insurance lowers the number of high school students who drop out—especially in low-income communities. This has heightened the attendance rate in high schools throughout middle-America, resulted in higher college admission rates and overall, has bettered the likelihood of kids from low-income households attaining a bachelor's degree.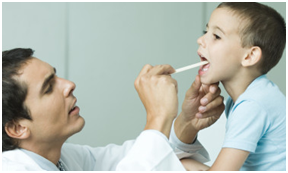 The study, which was a joint collaboration between Cornell and Harvard conducted earlier this year, examined academic performance throughout all eligible children, progressively keeping track of their educational attainment and livelihood from the 1980s, 1990s and early 2000s. The study concluded that the presence of proper medical insurance and free medical aid definitely resulted in long-term educational benefits: meaning a lot of the children who received this medical care were also very likely to pursue bachelor's degrees and subsequent postgraduate studies. They were also more likely to get good jobs than kids who weren't eligible for the free medical care.
When medicare expanded its eligibility by 10 percent in the late 1990s, the high school drop out rate decreased by 5.2 percent while the Bachelor's Degree attainment rate increased by 3.2 percent and the college attendance rate rose by 1.1 percent: fairly good numbers for schools located in neighborhoods known for low educational attainment and gang life. The researchers argue that increasing Medicaid eligibility throughout the United States doesn't just help address health concerns: it also helps students with their education (and ultimately, their lives) in the long-run.
There are two main categories to which this result can be attributed: first off is decreased risky sexual activity. The presence of Medicaid's broad eligibility educates more high school students, warning them about the repercussions of Sexually Transmitted Diseases and unplanned pregnancies. They also showed that awareness of healthy activities decreased the incidences of obesity and mental health problems: the increased attendance also meant less kids out on the streets doing drugs. Being exposed to Medicaid at an early age has made kids aware of the dangers of binge drinking, smoking and eating unhealthy food: something which is priceless in today's world of fast food and mystery pills.
Tangentially, the researchers reiterate what is rather obvious: that when kids and parents from low-income families worry less about having to spend on health care, they're able to focus more on improving their quality of life through advancing their careers and make sure that their kids are educated—especially in rough neighborhoods, rural settings and communities where the majority of residents are from ethnic minorities. As of last year, roughly 10 percent of kids in the United States—7.9 million, specifically—remained uninsured. However, 70 percent of kids aged 10 years old and below were insured as of 2013 and a significant amount of those still uninsured were at least eligible for coverage from Medicaid, under the Children's Health Insurance Program. This study was conducted in line with the recent Affordable Care Act and Harvard and Cornell's initiatives toward raising awareness both for health and the importance of education.
Looking for an exceptional company to do some custom writing for you? Look no further than ProfEssays.com! You simply place an order with the writing instructions you have been given, and before you know it, your essay or term paper, completely finished and unique, will be completed and sent back to you. At ProfEssays.com, we have over 500 highly educated, professional writers standing by waiting to help you with any writing needs you may have! We understand students have plenty on their plates, which is why we love to help them out. Let us do the work for you, so you have time to do what you want to do!