M.I.T. Graduate Turns YouTube Tutoring Channel Into An Online Academy

Salaman Kahn, a hedge-fund analyst with a master's degree in computer science from M.I.T. started one of the breakthrough mediums of free online education: Khan Academy, a free online tutoring house which offers courses in math and the sciences—it all began with his 12-year-old cousin.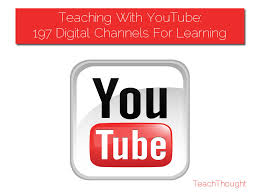 In a 2004 visit to Kahn and his wife's home, his cousin Nadia told him that she was having trouble in math, so much so that she was getting moved into one a slower track math class for underachieving students. Kahn offered her his help and thus began their tutor sessions which happened via telephone at first.
Although he has no background in teaching math, Kahn felt compelled to help Nadia because he's always had a passion for math. He says that math skills opened doors for him—that's how he'd gotten into M.I.T.
As the tutoring sessions progressed, Nadia's skills began to improve and eventually, there was no longer a need for her to move into a slow-track class. Kahn says that what he did was simple: he helped Nadia achieve what she thought she couldn't. Little did he know, word about Kahn's free tutoring would get around. Soon he was teaching 15 cousins: this was when he decided to make the transition from telephone tutoring to online tutorials.
He needed a platform which would allow him to leave assignments, handouts and things to do for his cousins and at first they used Yahoo Doodle, an app that previously existed on Yahoo Messenger. It was only after two years when a friend suggested YouTube that he reluctantly opened a channel. He explains his initial reluctance—"YouTube is for cats playing piano."
Within months of starting the channel, Khan's videos got over tens of thousands of views. The style of Khan's videos are digitally animated and are voiced-over. He says the trick isn't to dumb down the math or downplay the difficulty; the way to get kids to learn is to make the math experience fun.
When asked about what makes the Kahn Academy different from other open universities or online learning websites, he says that the big difference lies in that those sites follow traditional education: there is a test—some pass, some don't. He explains that he doesn't want to be in the business of segregating who can and can't get into what college or profession—he wants to help people based on their abilities and needs.
He states that one of the educational system's faults is their obsession with moving students along even if they aren't ready; in the Kahn Academy you don't move on to the next lesson until you've mastered the present one. A believer in personalizing education for the student, Kahn says the important thing is that students are able to determine their own pace. They do this by an initial test which tailor-fits the course to their needs.
He uses his cousin Nadia as an example of the effectiveness of this method of teaching—she's now a pre-med and writing major at Sarah Lawrence.
Looking for an exceptional company to do some custom writing for you? Look no further than ProfEssays.com! You simply place an order with the writing instructions you have been given, and before you know it, your essay or term paper, completely finished and unique, will be completed and sent back to you. At ProfEssays.com, we have over 500 highly educated, professional writers standing by waiting to help you with any writing needs you may have! We understand students have plenty on their plates, which is why we love to help them out. Let us do the work for you, so you have time to do what you want to do!