It's Good That Parents Speak Up

David Laws, the Minister of Schools praises sharp-elbowed parents for speaking up for themselves and for ensuring that their children get the best education. He says that while society often complains about "annoying parents" or tell these people to "just shut up", these parents are actually doing the right thing. Mr. Laws stresses that all families should follow the example of these parents—he says it is important to be aware of what is happening within the education community and that he admires parents who are able to maintain that kind of diligence when it comes to their children's education.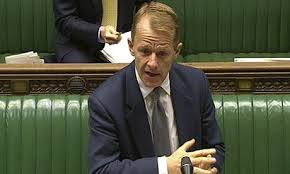 He further stresses that his admiration has grown over the past few months when they learned that a lot of these parents who were fighting for their children's educations were from lower-income backgrounds. Mr. Laws said in a speech last week that it is his missing to encourage parents from lower-income households to tell the government how they can be helped. In line with this, he also addressed many of the more selective state schools to open up their admissions to 11-year-olds from low-income brackets who wish to begin studying at their institutions. Mr. Laws attended a meeting of the Commons Education Select Committee and made these comments in an attempt to address the underperformance of a lot of the pupils from lower-income families.
More specifically, it was shown that white boys and girls from this socioeconomic bracket achieved the least in school whereas those from different ethnic backgrounds (Hispanics, Asians, Africans) were doing significantly better even if all of them have the same privileges (free lunch, etc.).
When he talked to the parents of the children who were underachieving academically, they all complained about the same thing—having no money. They began to talk about how other parents used their socioeconomic advantages to give their children opportunities. Mr. Law says in response to these comments that it is not a bad thing to spend on your child's education—he says that if they had the money, they would probably do the same thing.
The solution, the Minister of Schools says, is not to keep the upper-class margin from maximizing their benefits; it's to extend similar opportunities to the disadvantaged. He asked the parents of these students to speak up and stay aware: he pleads with them to talk to their children and pay closer attention to what their needs might be. The big difference might have to do with how vigilant parents are. Parents from similar low-income families who were of different ethnic descent all seemed to be more active in the parental committees and knew what was going on in their children's school lives, which may account for the difference in the academic performance of their children.
One of the things which Mr. Laws is doing with the Department of Education is trying to make admissions fairer. They've also worked toward mixing classes so that each class is diverse and everyone has a fair chance of doing well.
Looking for an exceptional company to do some custom writing for you? Look no further than ProfEssays.com! You simply place an order with the writing instructions you have been given, and before you know it, your essay or term paper, completely finished and unique, will be completed and sent back to you. At ProfEssays.com, we have over 500 highly educated, professional writers standing by waiting to help you with any writing needs you may have! We understand students have plenty on their plates, which is why we love to help them out. Let us do the work for you, so you have time to do what you want to do!