Improvements & Accreditation In the Works for Ofsted

Ofsted Inspectors have a huge responsibility on their hands—they are tasked with making fair judgments of schools which affect not just the teachers but the students and their future careers as well as the educational system in general. Recently, a study questioning the qualifications of Ofsted Inspectors was made public: the study showed that most Ofsted Inspectors are employed part-time by various private companies and are only trained short-term about the Ofsted system but not about the greater education system which they're supposed to be inspecting.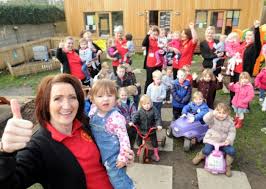 The study, entitled Watching the Watchmen interviewed over 300 head teachers all over England (Scotland, Northern Ireland and Wales have separate inspection bodies). One of the most common complaints that the head teachers had were that they never knew what kind of inspector they were going to get: sometimes it would be someone who understood the system and asked them proper questions and other times it would be someone who didn't seem to know anything about primary and secondary education.
Jonathan Simons, the author of the report, said that he by no means wishes to undermine the place of the Ofsted Inspectors: he admits that they are a crucial part of improving the independent schools system. This, he says, is exactly why they need to raise their qualifications.
In the report, Mr. Simons makes a few recommendations which might change the face of Ofsted and how schools are evaluated both forever and for the better. First, he proposes that all Ofsted Inspectors who are "out-sourced" from private companies be let go and that the organization focus on hiring people who have substantial teaching experience of at least 5 years—he says that he understands that Ofsted Inspector-ship needn't be a full-time job but that it should be something treated as more than a "side-line" given the seriousness of its effects. He also says that they should be hiring people who are already competent, not people who need to undergo training.
Watching the Watchmen reports that private organizations train around 3,000 inspectors, 1,500 of whom are eventually employed by Ofsted—400 of whom go on to finish their tasks, half of whom have any teaching experience at all.
Furthermore, Mr. Simons says that the former-teachers (or perhaps practicing teachers) who are going to be hired should be properly evaluated—they should not have been removed from their posts for any misconduct and they should have a recommendation from their former supervisors/head teachers or substantial achievements in their fields.
Among other things, Watching the Watchmen proposes that Ofsted come up with an accreditation exam. While it previously had an exam which was abolished due to a failure to analyze test data, Mr. Simons says that coming up with an effective test will eliminate the tediousness of having to process each and every applicant's competencies because it narrows down the scope of who is viable for the job almost automatically.
Russell Hobby, general secretary of the National Association of Head Teachers adds that Ofsted should look at the assignment of inspectors more closely—it will not do, he emphasizes, for a specialized school to be inspected by a non-specialized educator.
Michael Cladingbowl, Ofsted's national director for schools says that while he is definitely open to the report's suggestions, he also wishes that people would recognize the good things that Ofsted has done in the last 21 years of its existence. He says that they are reviewing the report and appreciate the effort toward furthering the educational community. He says that he agrees with a lot of the report's recommendations and they will definitely be taken into consideration this year.
Looking for an exceptional company to do some custom writing for you? Look no further than ProfEssays.com! You simply place an order with the writing instructions you have been given, and before you know it, your essay or term paper, completely finished and unique, will be completed and sent back to you. At ProfEssays.com, we have over 500 highly educated, professional writers standing by waiting to help you with any writing needs you may have! We understand students have plenty on their plates, which is why we love to help them out. Let us do the work for you, so you have time to do what you want to do!