F.C.C. to Spend More On High-Speed Internet

In an attempt to fulfill President Barrack Obama's promise to make high-speed broadband internet accessible to over 20 million American students, the Federal Communications Commission (FCC) has set its budget to spend $2.4 million, which will be spent providing advanced telecommunication and information technology to public schools and libraries this 2014. This program was set in place by the Obama administration to encourage learning via technology—a trend that shows not just effective learning but that may also be cheaper for both citizens and the government in the long run.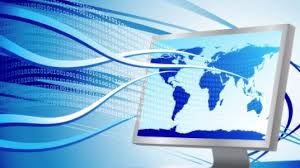 One of the newest developments in this program is that the funds for this will be taken from payments made by telecom users. The percentage given by the telecommunication companies are predicted to increase to a billion yearly, here on in. This is called the E-Rate program, which the President discussed in his last State of the Union Address. The government will not be requiring any additional fees or taxes from citizens to fund this project. In addition to this, the E-Rate program is part of and also supports the Universal Service Fund, which helps provide phone and internet services to people in low-income, rural areas by collecting a portion of users' phone bill payments from telecom companies.
Tom Wheeler, the chairman of the commission, is going to announce more details about this project on Wednesday, the 5th of February during an event for Digital Learning Day—an event to promote digital literacy and education.
A portion of the funds dedicated to the E-rate budget will also be taken from overruns from the previous year. This year, the government will also begin eliminating budgets and services allocated for now-irrelevant communication technologies such as paging and dial-up Internet. The funds from these dissolved budgets will be consolidated for use of the E-rate project. In addition to providing high-speed internet, the commission will also work on the installation of laptop and tablet counters to allow students and citizens who may not have these devices for their personal use, to make use of the forthcoming broadband.
In a survey done in 2010, it was found that most schools have internet speeds that amount to only 3 megabits per second—to slow to stream even the lowest (144 dpi) resolution videos online. Most e-learning tools are videos. Another survey conducted last year (2013) by the American Library Association showed that most patrons of libraries (both inside and outside of schools) were dissatisfied with the institution's internet speed and reliability. In general, public library access throughout the United States has been reported to be faulty and fluctuating—consoles available within these institutions (desktop computers, mostly) have also been reported to be slow and ill-equipped to handle the rigors of e-learning. It is the FCC's goal to have internet that runs at over 100 megabits per second installed in schools all over America by 2015. They would like to increase this to a speed of 1 gigbit per second by the end of the decade (2020).
Looking for an exceptional company to do some custom writing for you? Look no further than ProfEssays.com! You simply place an order with the writing instructions you have been given, and before you know it, your essay or term paper, completely finished and unique, will be completed and sent back to you. At ProfEssays.com, we have over 500 highly educated, professional writers standing by waiting to help you with any writing needs you may have! We understand students have plenty on their plates, which is why we love to help them out. Let us do the work for you, so you have time to do what you want to do!