Exam Board to Re-grade GSCEs

The WJEC or the Wales exam board is going to be re-grading 318 GSCEs which were taken last January28th. This action was announced last week, after the exam board was plagued with thousands of complaints from Welsh parents. There were 22,500 students who took the exams. The WJEC said they found their marking scheme was applied consistently throughout most of the tests—except for one instance (to which the 318 exams belong) which was carried out in 6 testing centers by the same examiner. The centers have been informed and the task of re-checking has been reassigned to different examiners.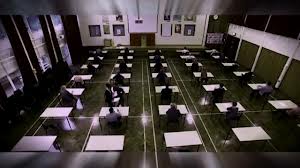 Gareth Pierce, the executive of the WJEC assure Welsh students and parents that they are doing their best to remedy the situation. He also says that they want to assure everyone that they are consistently aiming to improve the standard of education and testing in Wales so as to help students become productive members of society and achieve their academic (and eventually, professional) goals. He says that provisions are in the work to make sure that this doesn't happen again. He remarks that a big part of that provision-in-progress is going to be a fact-finding body which will screen examiners and evaluate how tests have been checked before the results are released. Mr. Pierce says that students and parents can rest assured that they are doing all they can to preserve the fairness, quality and rigor of the GSCEs and the WJEC.
However, the National Union of Teachers Wales insists that the Welsh government look into the situation themselves and not just rely on the information provided by the WJEC—they say that this is key to attain objectivity and real fairness with regard to the exams. They emphasize that this is extremely important now, more than ever because this is the first-ever GSCE round which Wales is taking independently of England and Northern Ireland; the split between the three educational sectors was ordered in 2012 (Scotland remains in the same educational system as England).
WJEC officials however, tell the National Union of Teachers Wales to rest assured that all of their reports will be transparent and will allow the government to review whichever documents they'd like. They also say that the tests to be reviewed are less than 1% of the total exams taken—all-in-all not bad, especially for a first run (not that this is an excuse, they are quick to add). The government, in turn comments that they will be reviewing all the information provided by the WJEC to insure that matters are dealt with quickly and correctly—they will also be monitoring the WJEC and offering their assistance when it's needed.
Policy officer Owen Hathaway said that they recognize the importance of correcting the GSCEs in question as quickly as possible. He says that the state of limbo in which students, parents and teachers have been placed is a frustrating one and they are eager to fairly recognize the dedication, efforts and quality of work which the 318 students put into their exams.
The WJEC, National Union of Teachers Wales and the Welsh government are all looking into different facets of the issue, addressing all different but equally important aspects of Wales' independence in the education sector: quality control, quality evaluation and transparency between the educators, evaluators, students and parents.
Looking for an exceptional company to do some custom writing for you? Look no further than ProfEssays.com! You simply place an order with the writing instructions you have been given, and before you know it, your essay or term paper, completely finished and unique, will be completed and sent back to you. At ProfEssays.com, we have over 500 highly educated, professional writers standing by waiting to help you with any writing needs you may have! We understand students have plenty on their plates, which is why we love to help them out. Let us do the work for you, so you have time to do what you want to do!