Chicago Public Schools Change Admission Criteria

Every year, getting into a good selective-enrollment high school is a challenge for both parents and their children who are enrolled in Chicago Public Schools (CPS). The students' enrollment is usually determined by their previous grades as the Illinois Standards Achievement Test (ISAT). In order to get into a high school that will look good on their college applications, the students (and parents) usually prepare for this test—taken either in seventh or eight grade—up to three years prior. However, recently CPS decided to change the admission criteria for students applying to the selective-enrollment programs.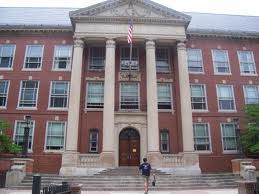 Instead of the ISAT, CPS will now be using Northwest Evaluation Association's Measures of Academic Progress (NWEA MAP). This has brought up a lot of discussion and debate among the students enrolled in CPS middle schools as well as for their parents who've enrolled them in prep classes for the ISAT. Demetra Soter, a concerned parent has had her daughter enrolled in an ISAT prep class for the past year and a half—that's $360 down the drain, she says in protest of the NWEA MAP shift. Rebecca Labowitz, a parent and blogger who maintains the website CPS Obsessed (which broadcasts both news and opinions re: CPS happenings) wrote an article last week about how the real troubling thing about the shift to the NWEA MAP isn't the shift but the fact that it was done on such short notice, only 3 months before the test is to be taken. Furthermore, the NWEA MAP is an adaptive test—it's done on a computer and gets progressively harder as the student gets more correct answers. It also leaves out the option of correcting past answers—something which the ISAT permitted students to do.
At a parent-teacher meeting at the Hawthorne Scholastic Academy, parents were able to talk with the school's principal to raise their concerns. Cherya Jenkins, who has twin girls enrolled at the school says that what upsets her the most is that the NWEA MAP puts their kids at odds with private school students, who also use the test to get into selective-enrollment schools but who've been taking and preparing for that test for the past years.
To address issues about fairness, the CPS promises to be considerate about screening scores and perfecting the present test system. They also add that they were forced into the sudden shift by a change in the decree Department of Education about the ISAT no longer being eligible for nation-wide ranking. They promise that a sudden shift  will not happen again—at least not in the next few years.
Prep class institutes are also doing their best to help their students out by opening up classes for the NWEA MAP. Certain prep institutes have allowed shifting from ISAT classes into NWEA MAP classes—their biggest concern is the the time limit of less than 3 months to cover the extensive curriculum. They are, however, determined that they will succeed in providing students with the knowledge they need.
Looking for an exceptional company to do some custom writing for you? Look no further than ProfEssays.com! You simply place an order with the writing instructions you have been given, and before you know it, your essay or term paper, completely finished and unique, will be completed and sent back to you. At ProfEssays.com, we have over 500 highly educated, professional writers standing by waiting to help you with any writing needs you may have! We understand students have plenty on their plates, which is why we love to help them out. Let us do the work for you, so you have time to do what you want to do!