Being Good at Text Language Is Good For Learning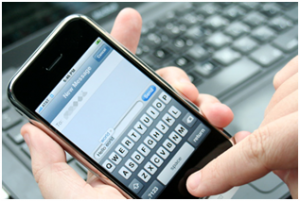 Language has a very rich history of change—over the years, it has changed dramatically: in fact, if not for the studies of scholars in the academe, it might be near impossible for the 21st century layman to decipher Homer's or even Shakespeare's work on their own. A study conducted in 2012 by the New Media & Society Journal showed that the more adept one is at text language, the more frequent their grammatical errors. This study was conducted by students from the Wake Forest University and they studied a population of over a hundred kids ranging from the ages 14 to 16. For the past two years, fluency in text language has been heavily discouraged in most facets of the academe.
However, a more recent study conducted toward the end of last year which was recently published by the Linguistics & Translation Journal showed that being good at text language is actually good for learning because it helps students learn context. Roughly the same demographic was used, although slightly older kids were sampled with the age ranging from 16 to 18. By switching back and forth between conventional language and text language, students are able to increase their reading comprehension skills as well as their ability to read between the lines. Experts say that grammar is important and that for the text language-learning link to be effective, kids have to first learn how to use proper language, enabling them to switch between the two.
Researchers from the British Journal of Developmental Psychology have found that there is actually a positive correlation between language learning and fluency in text-speak. They urge the educational community to reevaluate their goals and open their minds to what this new kind of fluency could mean for the young people. It's different, but it isn't necessarily a bad thing. In their study, the researchers talk about the fact that writing as we know it is only 5,000 years old but that language and written communication itself (through hieroglyphics, for example) has been around for an estimated 80,000 years. While they don't encourage doing away with the old, researchers say that it's important for kids to be savvy at text language to be able to adapt to a fast-paced, technology-centered world. Another study published in the same journal has also showed that children who are able to master text language along with traditional language are more confident, more eager to speak out and generally do better in school. In fact, most of the world's most successful young people have built their empires around technology.
The 2013 study by the Linguistics & Translation Journal shows that instead of discouraging text language, the only way for present language to thrive is to work in conjunction with it. Experts say that the evolution of language is necessary and with the advent of the internet, the present generation cares more about meaningfulness than they do about meaning. An example provided by the study was a text message that said something like "Running late see you later 1230"—there is no punctuation and yet we are able to decipher its meaning. The researchers reiterate that asking young people not to tolerate or not to understand this kind of language would also be asking them to develop a communication handicap. The important thing is to teach students how to switch between text language and traditional language. For example, teach them that it's okay to write like that if they're texting or writing notes to one another but that for an academic essay, this is unacceptable.
These studies are currently being reviewed for use in different high schools throughout the East Coast. Educators say that this could revolutionize their English programs and also garner more participation in high school students throughout the nation.
Looking for an exceptional company to do some custom writing for you? Look no further than ProfEssays.com! You simply place an order with the writing instructions you have been given, and before you know it, your essay or term paper, completely finished and unique, will be completed and sent back to you. At ProfEssays.com, we have over 500 highly educated, professional writers standing by waiting to help you with any writing needs you may have! We understand students have plenty on their plates, which is why we love to help them out. Let us do the work for you, so you have time to do what you want to do!