Alternative Education: Will It "Sustain" the Arts & Humanities?

Numbers show that a significant number of university leavers are from arts and humanities programs. When interviewed, one of these students (a freshman at a top UK university who wishes to remain unnamed) said that this was due to the difference between the reality of the program and what he'd expected prior. The said student hadn't expected that being an English major would require him to read so many books—in his A-levels, they'd read mostly extracts from the bigger text. Educators are confused about whether this stems from a problem on the part of the student or the part of the educational system which provided those excerpts and the "promise" of an easy education.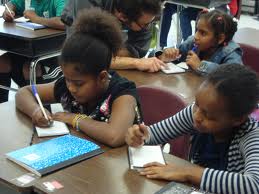 The common view seems to be that the only way to sustain education in the arts and humanities is to leave the academe. In 1975, poet and essayist Adrienne Rich said in one of her critical papers that reforms in the academe were most likely to come from an "unrecognized, unofficial university-without-walls". Indeed more and more alternative education bodies have stepped up to the plate: there are now Multitudes of Online Courses (MOOCs), short certificate courses and even downloadable modules which are trying to spread education by bypassing the need for an academy or institution. Among these is project IF, a free-university program which aims to put a broad liberal arts education out there for young people who've left school or who've been unable to go to university—this uses London as its giant classroom: classes are held in free venues, galleries and lecture halls as well as online. Similar projects include the Social Science Centre which is a co-operative in Lincoln that focuses on the humanities and the Free University of Liverpool which offered a six-month course on changing the world from 2010-2013.
The question of the sustainability of these projects is put into question because while these projects claim to be "open" or "free" (and in a lot of ways are), they also provide a lot of standards which seem to mimic the conformities of the present academies—only in a different manner, to a different demographic. For example, most of these academies only cater to students who are 18-30 years old and who left school (as opposed to failed or dropped out); this rules out the broadening of education to people who may need it the most, thus applying the same achievement-oriented system that present academies already employ. This begs the question of whether or not these co-operative systems are really trying to educate people or are simply avenues for people who don't feel like attending traditional classes.
In the case of MOOCs, the assumption made is the same as the assumptions which traditional teachers impose upon their students—that they are motivated and able to discipline themselves to show up for class. This has become a big problem with MOOCs because more than half of those who sign up usually don't finish the class; again the pattern of educating the educated shows up. Most of the people who finish these MOOCs are already students or undergraduate degree holders who are looking to further their credentials, not the working-class, intelligent-but-underachieving demographic originally envisioned by its founders.
A UK Universities report last year shows that there has been a 40% drop in part-time students due to the advent of these co-operatives. The thing about these co-operatives is that while the classes themselves are free, they also assume that the students are able to find suitable employment to at least get them a computer, a stable internet connection and (during certain sessions) enough money for transportation. This again brings into question whether these courses will be able to help uplift the standard of living of its students since it deviates from the usual model of education where a degree is a pre-requisite to employment; here, employment is a pre-requisite to the degree or certification.
Tom Sperlinger, a senior teaching fellow at Bristol University says that these co-operatives can work but only in cooperation with an existing academy. He says that the two bodies involved—the traditional schools and the students who find their methods impractical or out-dated—cannot ignore each other because each of these parties have crucial knowledge that the other one needs in order to survive and thrive. He says that while the alternative education programs aren't perfect, they are hopeful and for now, that is the most valuable thing in the world when it comes to liberal arts education.
Looking for an exceptional company to do some custom writing for you? Look no further than ProfEssays.com! You simply place an order with the writing instructions you have been given, and before you know it, your essay or term paper, completely finished and unique, will be completed and sent back to you. At ProfEssays.com, we have over 500 highly educated, professional writers standing by waiting to help you with any writing needs you may have! We understand students have plenty on their plates, which is why we love to help them out. Let us do the work for you, so you have time to do what you want to do!