Writing Literature Review Essays
Custom Written Literature Review Essay Papers
A literature review is different from a literary analysis essay. A literary analysis, on the other hand, weighs the merits of the composition against literary standards of depth of treatment, structure and style. This presupposes that the writer is well informed about the thesis of the work he is analyzing and the essentials of a good literary composition. A review shows the impressions and effects that a book or article produced in the writer. The writer need not be an authority on the subject matter exposed in the literary piece or even be a competent literary critic.
Download Free Sample on Literature Review Writing
Literature Review Essay (click image to enlarge)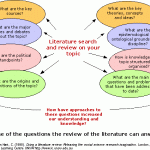 The literature review is the most interpretative genre of essay writing. It does not require sources or citations. It is a purely subjective assessment of literature based on the good and/or bad impressions it made on the reader-writer. But since impressions are influenced by what we already know about something, when writing a literature review essay, it is good to get a backgrounder on the essay topic. Read up about it free or for a fee on the Internet. If the free book sites on the web are scant or their collection tends to be outdated and limited in scope, you can get help from professional writers who have access to real or web libraries. For this kind of assistance you can 100 percent trust the associates of ProfEssays.com to deliver your literary needs, copyrighted to you, when you need it and the way you wanted it. Your privacy is completely reassured. This company is for developing literary awareness and capability and the following guide is provided in that light. Learn more about reasons to buy research papers from ProfEssays.com or check out our sample essays which are free to download..
Remember these points when composing your literature review essay: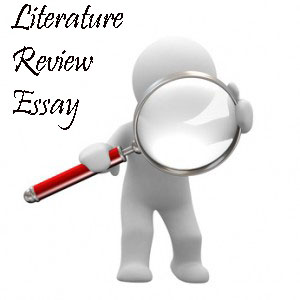 Because it is your impression about the work, it needs to be written in the first person.
Majority of the people who read reviews are not scholars. Reviews are often consulted by those who may be interested in purchasing the book or subscribing to the publication.
It should be expressed in lay vocabulary and style. Technical analytical terminologies will be overkill for your audience and they may serve to "bury" your review.
Base your statements on questions that mean something for the Joe's and the Jane's. Did the book move you in any way? Was it boring and unclear? Did it end up in a naturally convincing way? Do you recommend that other people buy it, and why?
The standards against which your review essay will be measured are the ever-changing preferences of the general population. So you can't write your reviews with a fixed and nerdy attitude. Get the climate of popular tastes and tendencies before you even start your literature review.

Think imaginative and relate to the human environment if you want to make a successful review. It you are bogged down finding the words to convey your vivid impressions, get help from creative writers. Drop by at ProfEssays.com. Their custom essay providers will be too eager to help you out with your personal essays. You can communicate easily with them, give them the impressions you want translated to words and get your finished and original literature review essay at your best time.
Looking for an exceptional company to do some custom writing for you? Look no further than ProfEssays.com! You simply place an order with the writing instructions you have been given, and before you know it, your essay or term paper, completely finished and unique, will be completed and sent back to you. At ProfEssays.com, we have over 500 highly educated, professional writers standing by waiting to help you with any writing needs you may have! We understand students have plenty on their plates, which is why we love to help them out. Let us do the work for you, so you have time to do what you want to do!