Expository Essay
How to Write Expository Essays
Quick Navigation through the Expository Essay:
Writing Your Expository Essay: Why You're Having Difficulty
We know that writing expository essays can be difficult: if you're struggling, read on to know why—and how you can make things easier for yourself.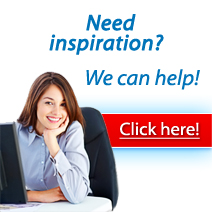 Most people having a hard time when writing expository essays make the mistake of choosing a very broad topic. This is a no-no! Writing an expository essay all begins with picking a specific topic. The narrower your topic, the better. If your subject matter is simple, you will be able to understand and explain it well. Writing expository essays quickly doesn't have to be stressful—begin with writing a topic sentence; this will help you organize your thoughts.
Once you are done listing down your topic sentences, arrange them according to the order in which they relate to each other and in which you would like to explain them in your expository essay. This will give your essay flow.
Keep reading to know how to write your expository essay properly—but without all the unnecessary stress.
Writing Your Expository Essay: How To Make It Easier
You can make the writing process easier by looking for good examples of your topic; doing this makes the expository essay more credible. It would also help to write in a language you're comfortable in (unless you are specified a language to write in): this way, your descriptions will seem effortless and will be more effective. It will ensure the reader that you know what you're talking about.
Another technique you can try is to paraphrase your sources: try to explain the things you've read in your own words. This will make the information you researched easier to understand and therefore, your expository essay will become effortless to write and will be easier for the reader to understand.
One of the biggest problems faced about how to write an expository essay is organizing it. It's best to make an outline about the topics you want to cover. Write general statements about the points you need to discuss over the length of the essay. It is crucial in learning how to write an expository essay that you are able to explain your topics clearly and in an organized manner. This will show your audience the context of your material and that you are able to sufficiently explain your subject.
For now, don't worry about the details: if you have a general idea of the flow of topics you want present in your work, you're halfway there. You can fill in the specifics of your topic later. Making an outline for your expository essay will help you write a paper that sounds effortless, confident and informed.
Keep reading to see how to make researching for your essay easy.
How to Research For An Expository Essay
First, you should list down key topics that you want to explain once you begin to write your expository essay. These include, but are not limited to phrases and cues that you feel are related to your subject. You may discover new keywords while researching for your paper. Don't worry about not knowing how to research for an expository essay—once you begin reading, finding more material will eventually become second-nature to you.

If you feel you have too small a number of cues, don't panic: you can always discover more keywords along the way. Next, make a list of sources where you can get this information. These references can be online or print—what's key when you're learning how to research for an expository essay is that your references are always credible.
Below we'll learn how to conclude your expository essay.
How Can We Help

We understand that the amount of research and organization of ideas can be overwhelming and very confusing. In this day and age, time is of the essence: there are a lot of things to do and meeting deadlines can be very difficult. Fortunately, with the right help, there is no obstacle that can't be overcome. We're here to lend you a hand. We ensure that you get your expository essay on time and that it's the best quality that our writers have to offer. Ordering a custom-written paper from us is easy and the results are tailored to your demands: tell us what you need and we'll help you achieve it. Let us help you succeed—place your order now.
How to Conclude Your Expository Essay
One of the biggest challenges you might encounter is how to conclude your expository essay. It's easy to get started writing about something—but how do you sum it all up? After being exposed to a lot of information and complex ideas a big part of the challenge when figuring out how to conclude your expository essay is tying all of those different ideas together. You must ask yourself: how do these ideas relate to one another? How do they relate to what my expository essay is about? A good thing to do when you encounter this problem is to draw a Venn diagram for the points you discussed—see where they intersect. This idea overlap can help you arrive at a conclusion.
Looking for an exceptional company to do some custom writing for you? Look no further than ProfEssays.com! You simply place an order with the writing instructions you have been given, and before you know it, your essay or term paper, completely finished and unique, will be completed and sent back to you. At ProfEssays.com, we have over 500 highly educated, professional writers standing by waiting to help you with any writing needs you may have! We understand students have plenty on their plates, which is why we love to help them out. Let us do the work for you, so you have time to do what you want to do!