Essay Title Writing Help
Essay title is the first thing your reader sees before considering whether to continue with the essay or not. This part of paper is very important as it defines how much information about the problem you should research and present. A good title for your paper is important because it has the following functions. Firstly, it informs the readers about the information that is presented in the paper. Secondly, it displays your attitude to the problem under consideration. And, thirdly, the topic conveys the mood of the whole writing. All your creativity ought to be shown through the title to make the readers involved in the issue.
Quick Navigation through the Essay Title Page
Download Free Sample of An MLA Sample First Page
An APA Format Title Page Sample (Click the Image to Enlarge)
---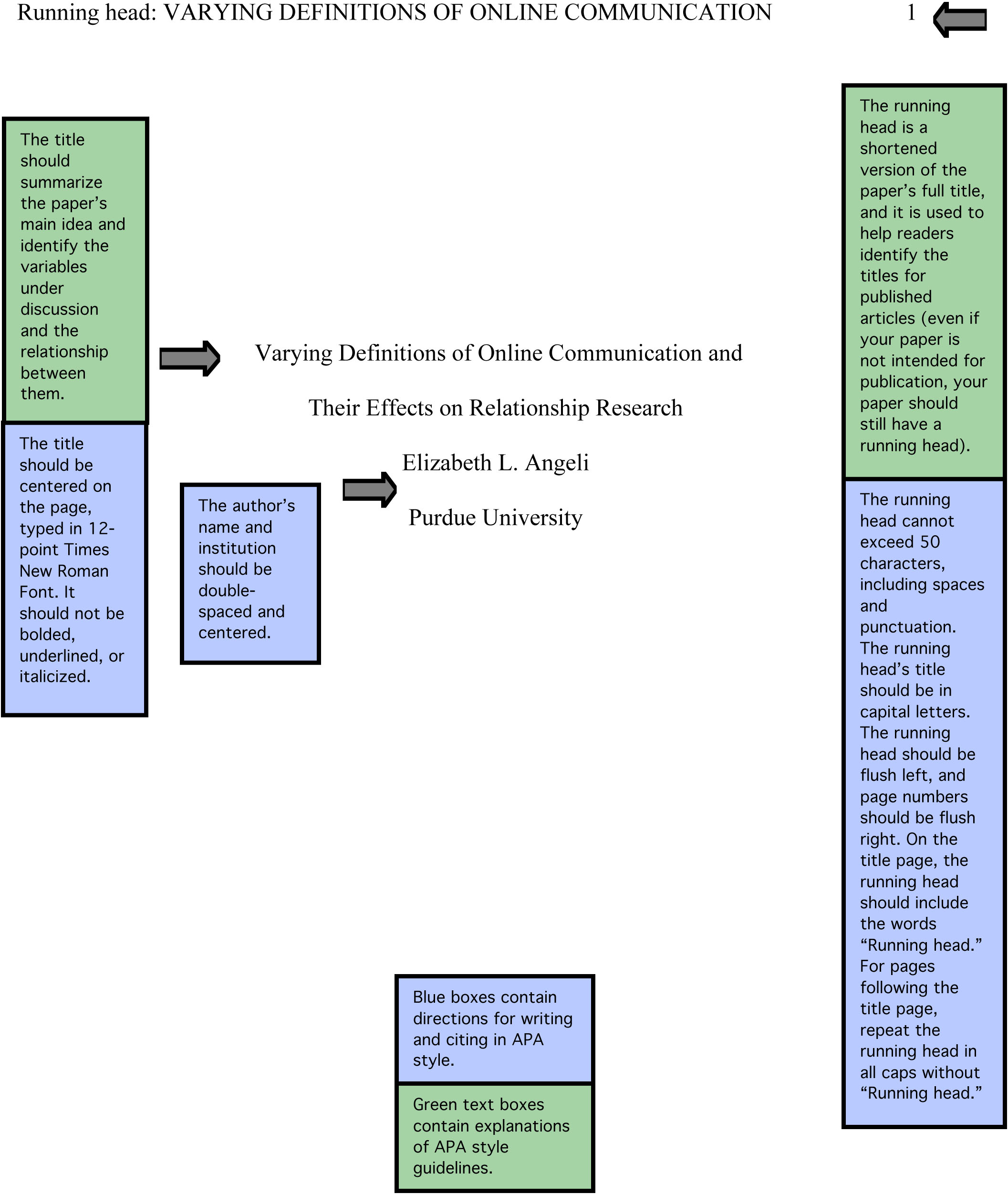 Essay Title Writing Tips
First, it is necessary to learn the key features of bad essay titles to avoid mistakes. It is not a good idea to give too long titles to your paper. A good and catching topic usually consists of no more than five or six words. The readers are not impressed when the author of the paper uses complicated and unknown terms in the title. Avoid doing this. No offensive language is acceptable in the topic as well. It is understandable that no one would read such a paper. Hints on any obscenity must be omitted by the writer.
In fact, there are two major ways to create a good title. You may write down possible topics while preparing the paper or it is possible to do it after the final draft is ready. It is up to you to decide which of two ways will help you create a perfect topic for your paper. Actually, in this case the result is more important than the process.
Essay title writing tips are the following:
write your paper and read it several times;
prepare a brief outline of the things discussed in the essay;
write out the main points;
choose one that is connected with other points;
after taking one main point try to create some catching idea that is related to that point;
make a title for your paper;
check if it reflects the major idea of the essay.
Writing a good title for a paper is not an easy process. Essay title writing guide includes several important recommendations. It is necessary to narrow the major thoughts that are presented in the paper and put them into the form of a sentence or phrase. If you still do not know how to compose a perfect title, you may choose some quotation that fully coincides with your point of view upon the problem.
How Can We Help?
ProfEssay.com is a professional writing service company that helps its customers to get excellent papers. Thanks to our professional and certified academic writers, who are able to complete any kind of essay, the paper you receive is an excellent piece of writing. All our papers are original. We try to cover all of the customers' requirements. We guarantee that each paper is checked with anti-plagiarism software to prevent any, even unintentional usage of unreferenced materials. Our company ensures customer satisfaction by means of 24/7 support team. We charge very reasonable for our services and also you can request an unlimited number of revisions at ProfEssay.com. All papers are delivered on time; you may also get a custom essay written within 8 hours in cases of emergency.

Essay Title Writing Problems
Essay title writing problems are closely connected with the writer's inability to express his major thoughts in one sentence. Sometimes it is recommended to use brainstorming. Some professional writers say that the success of your title does not depend upon the number of words. The topic consisting just of one word may sound even better than a sentence. Pay more attention to the content of your topic than to its form.
Paper title writing help includes several key recommendations. The writer should imagine himself being a reader an then try to answer this question: "What title will make my audience read the paper up to the end? Would I recommend my friends to read this essay?" It will be great to find several excellent essays and consider their topics. Find out how these topics are related to the major points of the whole writing.
A Research Paper Title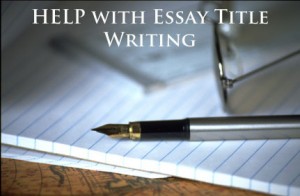 If you are working on a research paper title you should remember that a good title should reveal the nature of the paper and its subject. It is possible to consult your professor if you cannot figure out any topic yourself. One may find out the current trends of the field under consideration and see if they are discussed in the paper. This can help to find out the major idea and prepare a catching title for your research paper.
A Research Paper Title Writing Tips
As all papers usually revolve around a specific topic, the main elements of the title can be easily identified. The title should include the key words that are also seen within the research paper itself. If you deal with a paper that does not have an appropriate and catchy heading, ProfEssays.com lists below a number of tips that can help you create a good topic.
Identify the topic. This is the most important factor considered by a writer.
Create an outline for your research paper.
Go through your outline and identify the main points. Take note of the most common key words that you have used and highlight them. These words or their synonyms may be used in writing the title.
Prepare a list of possible titles using the main points that you have highlighted. Make sure that the words you use will catch the attention of your audience.
The play of words takes a significant role in preparing a good title. Here are several titles advised by ProfEssays.com. The Romeo and Juliet Essay may have this title: "The effects of family dispute", "Family feud and its consequences today: an analysis on Romeo and Juliet". Choose words and phrases that can make your title more interesting to your readers.
It is necessary to stress that the essay title always plays a vital role in the process of writing an essay. Essay title does not only give the readers the idea of the essay; it is a deciding point for some readers to see whether the essay is worth reading or not. At times, even the best writers encounter a problem in coming up with a title that is both sensible and interesting. ProfEssays.com provides you with some tips on how to write an effective essay title.
Looking for an exceptional company to do some custom writing for you? Look no further than ProfEssays.com! You simply place an order with the writing instructions you have been given, and before you know it, your essay or term paper, completely finished and unique, will be completed and sent back to you. At ProfEssays.com, we have over 500 highly educated, professional writers standing by waiting to help you with any writing needs you may have! We understand students have plenty on their plates, which is why we love to help them out. Let us do the work for you, so you have time to do what you want to do!