Essay Format
Essayist, meet the formats; formats, say hi to the essayist. Now before you get off on the wrong foot you'll need to know how important formatting is when you write your essays. Guidelines in submission are important to make sure that you produce organized and professional looking papers, which could not be done without knowing how to format. And without these guidelines you might even get misguided in recognizing your sources properly, which could get you into a lot of trouble with the academe which has a deep grudge against plagiarism.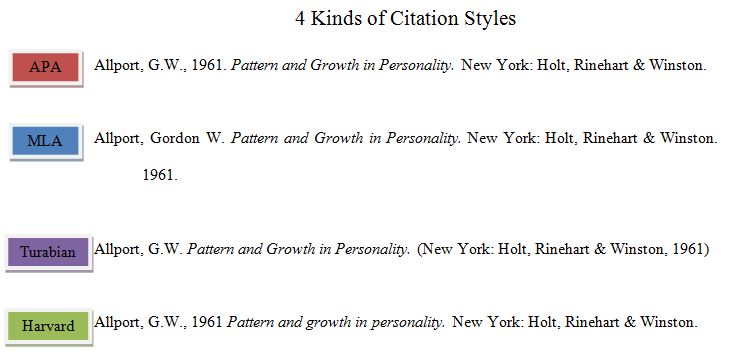 1. APA Format – The APA Format is one of the more popular formats in the academe especially for both higher and lower educational levels. The first thing you'll see that will make it stand out is the use of headings and a cover page. Since this format was made by the American Psychological Association for the fields in social sciences, which is more concerned with the date something was updated instead of who said it, the APA style then places the dates right after the author. In an APA essay paper you can guarantee that you'll be seeing lots of parentheses with dates on them as well as use of the ampersand symbol (&) instead of the word "and". You'll know when an essay is written in this format when you see the bibliography labeled as "References".
2. MLA Format – The MLA and APA formats differ from each other but then again are also alike in many aspects. For one, they both use parentheses to cite sources and are also very particular about writing them right after the sentence you taken from someone else. They both use headings and page numbers, but their location and their content are different from each other. Instead of using titles as the header content, the MLA format uses the name of the writer and puts it right beside the page number. Instead of using the word "References", this format uses "Works Cited" though the reason remains unclear. Another outstanding quality of the MLA style is the absence of a cover page; the first page gets right down to business and begins with the essay itself.
3. Turabian Format – This format looks a lot more like a book rather than an essay for submission, unsurprisingly because the creator, Kate Turabian, created this format especially for the needs of courses related to history. Although citations are never absent in any essay, the Turabian format lets the content flow smoothly and without directly citing sources. There are, however, note numbers found everywhere in the paper and are the substitutes for parenthetical citations. These note numbers also are used as the indicator of any comments the writer wants to make in respect to the essay.
4. Harvard Format – The Harvard format has fewer restrictions in formatting, but more or less its elements are made up of a combination of two or all three of the formats above. You'll find that the way it uses reference pages are like in the APA format (names and year of publication included in the parentheses), but it also allows footnotes for comments like the Turabian format. The line spacing is in 1.5 in contrast to other styles which uses double spaces. It also uses different font styles for different papers, which make it a cocktail of font styles and unfixed rules. All the same, the result is still an organized and professional looking paper fit for law students.
Reminders about Formatting
1. Know who you're quoting and how to cite – There are many instances when cited statements become redundant. Even though the general guideline in the APA format, for instance, is enclosing the author's name and the year together for in-text citations, you don't have to follow this guideline all the time, especially if you already mentioned his name at the sentence itself. Such rules can be changed as long as it will suit your needs without disobeying major guidelines.
2. Look at your entire work before you get it to print – When you make small corrections in the paper, like fixing the line spacing or changing the page numbers, chances are that you'll also be altering the format of the entire paper as well and not just the one you're fixing. Before you print the final paper make sure that you check if everything is where it's supposed to be. Who knows, there might be a duplication of page numbers or there could be an illustration that is cut in the middle of two pages, and you can't have that when you're pressed for deadlines. Double checking helps you save a lot more time than reprinting all the pages once again.
Most likely when you are assigned to write an essay in a specific format alone, you won't pay too much attention to the rest of the styles, but it is helpful that you know about all of them from the very beginning so you won't have to eat up much time with formatting later on. You can't keep focusing on just one and get confused when your instructor suddenly requests for another style in your next essay. Your knowledge on formatting essays can start with knowing what they look like at the very moment you spot them in actual essay papers, so get to know your essay formats and be friends with them to have a pleasant time in essay writing.
Looking for an exceptional company to do some custom writing for you? Look no further than ProfEssays.com! You simply place an order with the writing instructions you have been given, and before you know it, your essay or term paper, completely finished and unique, will be completed and sent back to you. At ProfEssays.com, we have over 500 highly educated, professional writers standing by waiting to help you with any writing needs you may have! We understand students have plenty on their plates, which is why we love to help them out. Let us do the work for you, so you have time to do what you want to do!