Essay Writing Service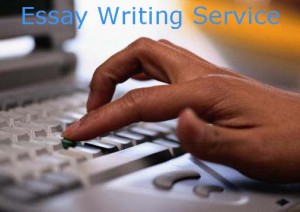 Very often inexperienced students face problems with writing essays. This especially concerns international students who need to learn about their majors and learn the English language at the same time. It can be quite difficult to express your own thoughts in writing, especially if there are a lot of requirements, such as it is with essays and research papers. That is why there are so many students who need help with essays. It is also why they are looking for a reliable essay writing service.
If you Google the phrase "essay help" you will get links to hundreds of essay writing companies. Are they all good? Well, probably not, and that is why you should use the services of trusted companies that offer custom essays. ProfEssays.com is one of the most trusted essay writing services. We have been in the custom essay writing business for more than 7 years. During this time, we have established reliable relations with more than 500 professional researchers and essay writers from the US, UK, Australia and Canada. They definitely know the answer to the question "What should a custom essay look like?"
ProfEssays.com treats every customer in an individual way, and our writers have quite a specific approach to essay writing. They write research papers and essays as if they are writing them for themselves. We understand that sometimes a lot can depend on an essay. For example, we are aware of the responsibility level when dealing with college admission essays.
If you need essay help, ProfEssays.com is the right place for you. You do not have to experience all that fuss and freak out every time you are assigned an essay. Leave this job for the professionals. We know how to impress even the strictest professors and admission boards.

Being in the essay writing business for 7 years made it possible to accumulate experience and skill in order to write the best essays around. When placing an order, do not even bother to mention such things as plagiarism or paraphrasing. If you become our customer, you automatically get original papers that are checked with the most powerful anti-plagiarism tools. That way you will never have to feel embarrassed any time you submit an essay to your professor.
Seven years in the essay writing business taught us how to work fast. We do not know the word "impossible." Even if it is late in the evening and you need your essay in the morning, we will find a solution. If necessary, several writers will work on your essay and you will get your paper in the morning. There will be no headaches, no concerns, and no problems. ProfEssays.com will solve everything for you.
When it comes to the various types of essays, we have it covered. Whether it is descriptive, analytical, contrast and compare, informative, argumentative, definitive or any other type, we can write an essay in that style. Moreover, we have different writers who are competent in various areas. That way you can feel confident that your arts history essay will not be written by a tech writer, and vice versa.
As to "post sale" support, you are eligible for an unlimited number of revisions just in case all of your requests and the essay requirements have not been met.