Essay Paper on Why People Don't Heal
Have you ever thought why some people never get any disease or cure very fast, and others have to suffer a lot to get their pain out? It is an extremely interesting and important question that might concern a lot of people. There exist different approaches to the problem. One of them was suggested by pioneer and international lecturer in the fields of energy medicine and human consciousness Caroline Myss in her book "Why People Don't Heal?" The author explains why people are so vulnerable to pain and sickness and how to get rid of them. The basic idea of the book turns around such concepts as biography's influence on our biology, resistance to healing or healing unattractiveness, and the phenomenon of so called "woundology" — tendency of people to hold onto their illnesses and injuries rather than get over them.
The first thesis that appears in the book is that biography becomes our biology. Caroline Myss explains it in a very particular way. The author sates that each of us has hundreds circuits of life-force energy. This life-force is the pulsating energy behind cell mutation and division, behind the heartbeat, behind the functioning of the body. This electromagnetic energy is also the energy that we invest into memories, thoughts, attitudes–into your history. Our biography shows exactly where we invested those circuits. Our vulnerabilities, traumatic memories, negative attitudes and self-image are the reflection of this investment.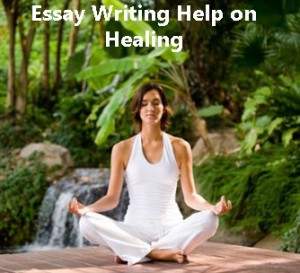 These are the biographical events that leave biological debt factors. For example, say when we get up in the morning, we have a hundred dollars' worth of energy coming in. And we have a memory that's costing us sixty dollars a day to finance, and an attitude that's costing us twenty-five dollars a day. By the time we're done, we've got three bucks left over to manage our biography today. In such a way our biography becomes our biology. Bad events that had happened in the past and which we didn't forgive or let go become our overload, our so-called debt in our cell tissue. This debt interferes with our present and future.
It doesn't allow us to build our own life path, to fulfill our plans, to pursue health and satisfaction. It means that biography influences our health greatly. Another simple example is when people don't care what they eat, how they behave, what they do. Ultimately, it reflects how they feel. A lot of smokers have lungs cancer. Many people that lead "sitting" style of life suffer from obesity. These are easy things everyone has to understand in order to avoid negative consequences. Thus, we need to think positively and behave rational to change probable bad influence of our biography on our health.
Another important issue discussed in the book is why healing becomes unattractive for some people. Caroline Myss comes to a conclusion that we do not have a model of being healthy in our culture that really appeals to us at all. None, certainly, wants to be in pain. In her own words, "in our minds we see "being healthy" as no longer being emotionally vulnerable, no longer needing anybody at all, no longer having any emotional issues to ever talk about. Our concept of emotionality is that it's such an out-of-control enemy that being healthy means we finally have no emotional needs at all, and therefore we are isolated. Our body works, our heart works, and we don't need anybody." However, it is not a functioning model of what it is to be healthy. Unfortunately, many people admit, according to Myss that for them being healthy means being alone. Therefore, such people sabotage their healing process and don't even realize they do that. That's what Caroline calls "healing unattractiveness"…

This is just a free sample of the research paper, or part of the research paper on the given topic you have found at ProfEssays.com. If you feel you need professional writing assistance contact us! We will help you to create perfect research paper on any topic. ProfEssays.com – Leading custom essay and dissertation writing company and we are 24/7 open to serve you writing needs!
Don't hesitate! ORDER NOW!
Looking for an exceptional company to do some custom writing for you? Look no further than ProfEssays.com! You simply place an order with the writing instructions you have been given, and before you know it, your essay or term paper, completely finished and unique, will be completed and sent back to you. At ProfEssays.com, we have over 500 highly educated, professional writers standing by waiting to help you with any writing needs you may have! We understand students have plenty on their plates, which is why we love to help them out. Let us do the work for you, so you have time to do what you want to do!