Essay Paper on Supply chain Business to Consumer versus Business to Business
Both Business to business and business to consumer deal with commerce. These two terms are commonly used in marketing and management sphere and are widely known in business world.
Business to business has its own supply chain basic. Factually, a production supply chain refers directly to the flow of various physical goods and associated information from the specific source to the consumer. There is a key supply chain activities that include production planning, purchasing, materials, management, distribution, customer service, and sales forecasting. All these processes are important and critical to the success of any given operation whether they are manufacturers, wholesalers, or service providers.
There are some similarities, but there are also many differences in selling to business and professional buyers versus the general public. For example, consumer advertising offers mostly those products that people might enjoy but they might not really need them. But the situation is very different in business to business marketing. Actually all business enterprises have to buy products and services in order to stay profitable, competitive, and successful. The fact that could prove it would be the existence of the purchasing agent, whose main function is to purchase various things.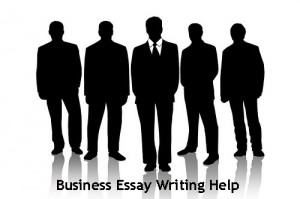 Secondly, the business buyer is always sophisticated, so the business is always run with the sophisticated audience. The buyer is always interested in a product and has a high understanding of it. The sophistication requires the business-to-business copywriter to do a great amount of research and digging into the market, the product itself, and its application. As a fact, the business audience does not respond that well to slogans or oversimplification.
The next thing is a multistep buying process. In case with consumer direct response, copywriters' fees are geared toward producing the package that means an elaborate mailing that includes the bulk of the selling job for a publication, insurance policy, or some other mail order product. But if we look at in business to business direct marketing, we'll find that the concept of package or control is actually nonexistent. The reason is that the purchase of most business products is a long multistep buying process. For example, a vice president of manufacturing has to go through a number of actions before ordering some machine. His first step would be a brochure, than he would go to a sales meeting. After that would be a demonstration and a 30-day trial. And finally he would make a proposal or contract.
Another moment is multiple buying influences. In Business to Consumer usual public doesn't need help from experts when they want to buy some food or water. Actually in all consumer selling situations, an individual makes the decision to purchase something. But a business purchase is mostly an effort of a big team, which involves many players.
And finally, business products are much more complex. There is a fact that most business products, including their applications, are more complex in comparison with consumer products. For example, some clients include a commercial bank, a manufacturer of elevator control systems, a data processing training firm, a database marketing company, a mailing list broker, a general contractor, and a semiconductor manufacturer…

This is just a free sample of the research paper, or part of the research paper on the given topic you have found at ProfEssays.com. If you feel you need professional writing assistance contact us! We will help you to create perfect research paper on any topic. ProfEssays.com – Leading custom essay and dissertation writing company and we are 24/7 open to serve you writing needs!
Don't hesitate! ORDER NOW!
Looking for an exceptional company to do some custom writing for you? Look no further than ProfEssays.com! You simply place an order with the writing instructions you have been given, and before you know it, your essay or term paper, completely finished and unique, will be completed and sent back to you. At ProfEssays.com, we have over 500 highly educated, professional writers standing by waiting to help you with any writing needs you may have! We understand students have plenty on their plates, which is why we love to help them out. Let us do the work for you, so you have time to do what you want to do!