Essay Paper on Economics
Social polarization grows as the poor become worse off, but as the wealthy become better off. One of the reasons for that is the shocking fact that the poor often pay more taxes, relatively, than do the rich. In Britain, for example, "the tax burden of the top fifth of earners has fallen from 37 percent to 35 percent in the last twenty years. In contrast, the tax burden of the bottom fifth has risen from 31 percent to 38 percent."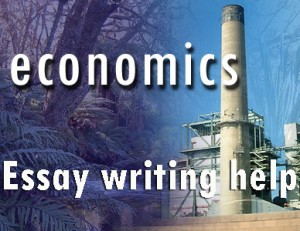 The other reason for social inequality nationally is imperfect income distribution. Thus, whereas 23.5 percent of all American workers received only poverty level wages in 1973, this had risen to 28.6 percent by 1997. Looked at another way, real wages for relatively low-paid workers fell by 22 percent between 1973 and 1995, and 10 percent for middle-range workers. Low-paid jobs grew by 22 percent in New York City between 1993 and 2000—four times as fast as jobs paying at least $25,000. From 1979 to 1995, 80 percent of jobs created were low-wage and/or part-time.
Among men who had less than twelve years of education in 1968, the average weekly wage level was $488 for those who worked full-time year-round. By 1994, this had fallen to $400 (adjusted for inflation). In 1993 high school dropouts earned 22 percent less than they had in 1979, and high school graduates earned 12 percent less. Not incidentally, wages of women not only dropped proportionately as did those of men, but were almost always much lower. As compared to the $400 per week for men mentioned previously, women earned only $287. It is also revealing that in 1995 almost 11 percent of all poor people worked full time, but were under the poverty line nevertheless.
Unequal income distribution affects the access to economic opportunity, which is a matter both of justice and of social utility. In our "diploma-mill" society, access to opportunity depends on access to institutions of formal education. Even if everyone were to get some comparable measure of education, the resulting diplomas would still have different effects in granting access to careers affording high economic rewards, depending on what seat of learning has issued the diploma. Opportunity is not merely a matter of reward or failure for individuals; it also concerns society's access to its entire potential talent pool. Such access is blocked when the gifted poor are held back and the mediocre offspring of the rich are favored beyond their ability…

This is just a free sample of the research paper, or part of the research paper on the given topic you have found at ProfEssays.com. If you feel you need professional writing assistance contact us! We will help you to create perfect research paper on any topic. ProfEssays.com – Leading custom essay and dissertation writing company and we are 24/7 open to serve you writing needs!
Don't hesitate! ORDER NOW!
Looking for an exceptional company to do some custom writing for you? Look no further than ProfEssays.com! You simply place an order with the writing instructions you have been given, and before you know it, your essay or term paper, completely finished and unique, will be completed and sent back to you. At ProfEssays.com, we have over 500 highly educated, professional writers standing by waiting to help you with any writing needs you may have! We understand students have plenty on their plates, which is why we love to help them out. Let us do the work for you, so you have time to do what you want to do!