Essay Paper on US Slavery
The use of slaves in sugar, tabbaco, and cotton plantations brought a great deal of profit and thus slavery was implemented into the whole system where there was harsh agriculture. These regions were located within the equator, where the climate was warm and apt for agriculture. However, as time past industrialization started influenzing the non-agricultural regions of Americas.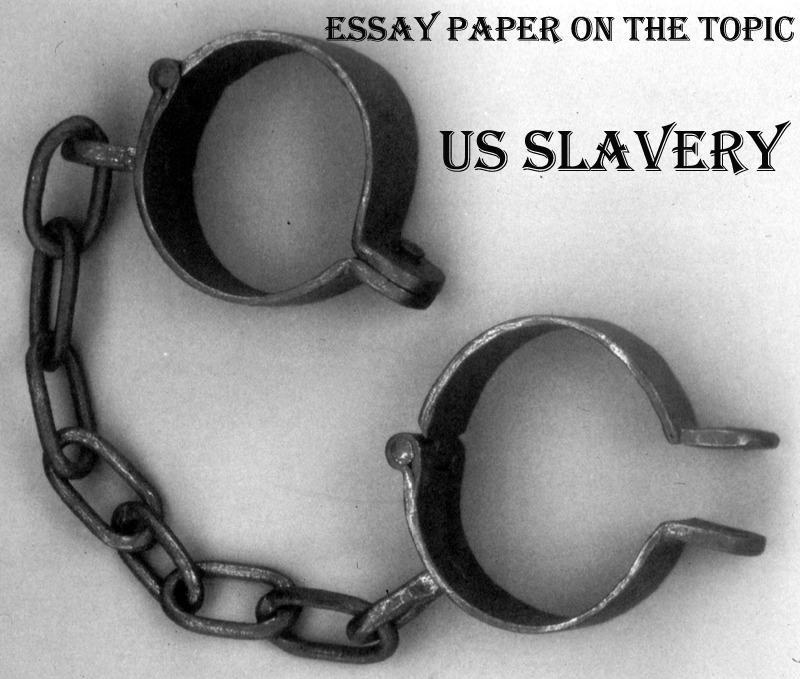 Hence, two distinct types of economies emerged as well as the consequent friction between the two. Those who remained dependent on agriculture needed slavery as an economic factor; but those who were industrialized did not, thus they had no reason not to oppose slavery as a moral issue. (In the United States there was contrast between North being industrialized and South being based on agriculture). Those who politically opposed slave-owners or slavery-adherents found it practical to use slavery as an excuse to reproach (besmirch) them, not because they felt anything incorrect about slavery itself. (Political leaders favored slaveowners inorder to obtain support such as in Peru, Venezuela, etc). Nonetheless, religion cannot be accounted as reasons for opposition because both sides pursued religion as their justification; even those who supported slavery used Christianity to defend slavery such as the Southern slaveholders in the US. Therefore, opposition to slavery originated from those who regarded it as morally and religiously wrong but was further supported by those who took advantage of it for political (machiavellian) reasons.
The abolition of slavery in the Americas occured upon fits and starts. Slavery was an institution entrenched both in economic life and in the social fabric of essentially hierarchical societies. The commodities produced by slave labor, particularly sugar, cotton, and coffee, were crucial to the exopanding network of transatlantic trade.
In Brazil and Cuba slaveholding was also widespread in the cities and in some food-producing regions. Thus while the ideological transformations accompanying the growth of capitalism in Great Britain set the stage for a general critique of chattel slavery and championing of "free labor", it took more than a changing intellectual climate to dislodge the institution.
Abolitionism took on its greatest force when it coincided with economic change and domestic social upheaval, and particularly when it became an element in the defining of new nations or new colonial relationships.

This is just a free sample of the research paper, or part of the research paper on the given topic you have found at ProfEssays.com. If you feel you need professional writing assistance contact us! We will help you to create perfect research paper on any topic. ProfEssays.com – Leading custom essay and dissertation writing company and we are 24/7 open to serve you writing needs!
Don't hesitate! ORDER NOW!
Looking for an exceptional company to do some custom writing for you? Look no further than ProfEssays.com! You simply place an order with the writing instructions you have been given, and before you know it, your essay or term paper, completely finished and unique, will be completed and sent back to you. At ProfEssays.com, we have over 500 highly educated, professional writers standing by waiting to help you with any writing needs you may have! We understand students have plenty on their plates, which is why we love to help them out. Let us do the work for you, so you have time to do what you want to do!