Lesson 2: The Different Uses of the English Language & Common Problems

English is a very useful language. Below are different ways in which you will be able to use the language once you learn it. Below are also examples of common problems encountered when learning English and how to overcome them.
Objectives:
To enumerate the many different uses of the English language
To list down different problems you may encounter during this class and how we'll help you get through them
Quick Navigation through the Lesson 2:
In the last lesson, we learned about the many advantages of learning English well. In this lesson, we'll be focusing on the different ways in which we can use our knowledge of the English language. These include business, education and the appreciation of different cultures. In addition to this, we are also going to outline the problems we most commonly encounter and how to overcome them.
Uses of the English Language
The English language has many uses in the modern, globalized world we live in. Listed below are many different ways in which you can apply English after you've taken this course.
1.)    To Do Business
The advent of the internet and cheap travel tickets has made the world very accessible: business now easily reaches beyond one's country. English is a language spoken across many nations and once you master English, you can readily use it in business: you can use it to explain your business plans to an investor or to explain your product to a client. Learning good English will help expand the market of your business and will make you an overall more credible professional.
2.)    To Inform and Stay Informed
There are a lot of things that are written in English—multinational contracts, advertisements, product manuals. It's always good to be well-informed. In turn, if you are designing a product or formulating a specific program or an app, it's always good to keep your clients well-informed. English is a very meticulous language which can be understood by many people so it is ideal for brochures and business papers because it's so specific.
3.)    To Appreciate Pop Culture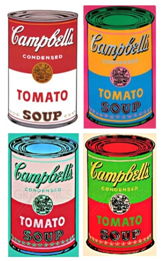 A lot of pop culture is in English—most British and Hollywood films, a lot of pop songs—and they don't often translate into other languages. Furthermore, most foreign literature is translated into English (i.e. Murakami's novels). Learning English can help you appreciate foreign music, art and movies by allowing you to grasp their concepts and context.
Problems You Might Encounter & How To Get Past Them
We understand that you might find learning Basic English grammar challenging at first. Fortunately, we're here to help you out every step of the way. Below, we've outline different problems you might encounter and how you can get past them.
1.)    Lack of Confidence

One of the most common problems which plague the English learner is the lack of confidence. Especially if English is your second language, you may feel daunted by it or like you can't learn it. Don't fret! Being shy or doubting your abilities to learn will only bring you down. This course is designed to be easy and understandable. A good thing to do is to list down why you want to improve your English grammar—write down all of the doors it will open for you and all of the reasons why you're reading this first lesson now. Whenever you begin to feel overwhelmed or like you can't do it, look at this list; it will motivate you. Learning has a great deal to do with motivation—it helps your neurons (the cells in your brain) to fire faster, meaning the more amped you are to learn, the easier this class will be for you.
2.)    No One to Practice With

This second point applies most especially to non-native English speakers. If this is the case, maybe you can try to share the fact that you're trying to learn English with someone: your close friend or a a family member. Perhaps they'd be interested to learn with you. Another great way to practice conversations and understand contexts is to watch movies in English. At the beginning, it would be good to watch these with subtitles so that you can see how the different types of words behave in a sentence. You can also see how people react to certain words and how phrases are constructed.
3.)    Discouragement from Other People
Especially if you're coming from a background that isn't necessarily the most encouraging with regard to learning (more so, learning English), you might feel like it will be difficult for you to go on. However, remember that the choice to take this class is going to be opening up doors for you. If people in your environment are unsupportive then try not to listen to them or try not to talk to them about this class. Eleanor Roosevelt once said, "No one can make you feel inferior without your consent." It is a brave thing to be opening yourself up and taking this class to improve your language skills. Remind yourself of that: be positive, concentrate and it will be easy to succeed.
In this introductory lesson, we talked about the different uses and advantages of learning Basic English Grammar—we talked about how it will help us cope with globalization, how it can help with our business endeavors and how it can help open up numerous different opportunities.
Up next, we'll take a brief look at the different kinds of English words. Keep reading and you'll be well on your way to mastering Basic English Grammar.
Looking for an exceptional company to do some custom writing for you? Look no further than ProfEssays.com! You simply place an order with the writing instructions you have been given, and before you know it, your essay or term paper, completely finished and unique, will be completed and sent back to you. At ProfEssays.com, we have over 500 highly educated, professional writers standing by waiting to help you with any writing needs you may have! We understand students have plenty on their plates, which is why we love to help them out. Let us do the work for you, so you have time to do what you want to do!